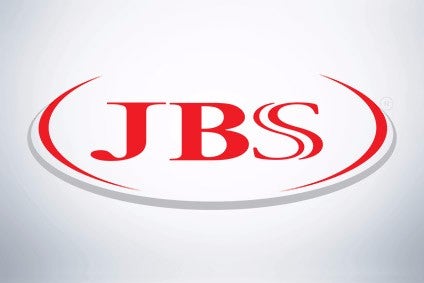 Brazil-based meat giant JBS has restarted production at six of the ten plants it had made idle in the wake of the bribery allegations that rocked the domestic meat sector.
The sites, which JBS described as having had been "under furlough", resumed output today (24 April).
"The other four plants will resume operations on May 2, after refurbishment activities, operational adjustments and equipment replacement activities have been concluded," JBS said.
JBS announced the furlough late last month as it sought to adjust production after the fraud allegations hit meat sales in Brazil.
On 17 March, Brazilian federal police announced an investigation into alleged corruption at a number of meat processors.
Police accused executives from large meat processing companies of paying politicians and inspectors from Brazil's Ministry of Agriculture to overlook unsanitary practices, allowing them to manufacture adulterated products. Police claimed ministry officials in the states of Paraná, Minas Gerais and Goiás acted to protect the companies.
Brazil's federal revenue agency alleged the corrupt inspections resulted in adulterated products being allowed to be sold for human consumption circulating freely in the domestic market, serve as school snacks or being exported.
The allegations prompted a number of the major international markets for Brazil's meat exports to block or restrict shipments from the country, although some, including China, have since relented.
The Brazilian government has attempted to emphasise the probe is focusing only specific incidents and it has sought to talk up the quality of the country's meat industry.