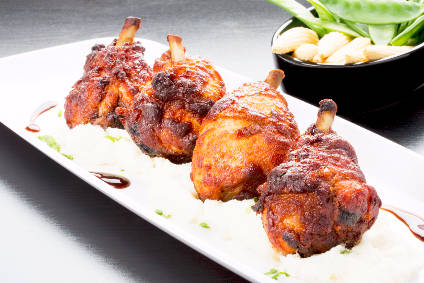 JBS, the Brazilian meat group, reported lower first quarter earnings due to margin pressure at the group's US chicken and beef businesses.
JBS said EBITDA totaled BRL2.14bn (US$620.65m), a decrease of 22.5% compared with last year. The company attributed the decline to a 35.8% drop in Pilgrim's Pride Corp. EBITDA and a negative result of JBS USA Beef. Group-wide EBITDA margin fell to 4.9% versus a margin of 8.2% last year.
JBS recorded a net loss of BRL2.17bn in the quarter, compared to an income of BRL1.3bn in the first three months of last year. The bottom line was hit by a net financial expense of BRL4.76bn which was partially offset by income from foreign exchange variation of BRL1.85bn.
Sales at the Moy Park and Swift owner were higher in the period, however, climbing 29.8% to BRL43.9bn. JBS Foods and JBS USA Pork saw the strongest top line growth, booking gains of 10.6% and 64.8% respectively.
Despite the challenging result, JBS global CEO Wesley Batista said that the company remains on-track to deliver in 2016. "Our focus on operational efficiency, in the development of our brands, in the expansion of our portfolio of value added products, in the increase of our client base allied with the expectation of better market conditions in our sector maintain us confident that we will be capable of delivering good results in the coming quarters," he said.
JBS also detailed plans to spin-off its international business into a separate company, to be listed in New York and Brazil. The company said that the move would increase its exposure to global capital markets and allow it to take a more active role in the global consolidation of the food sector.