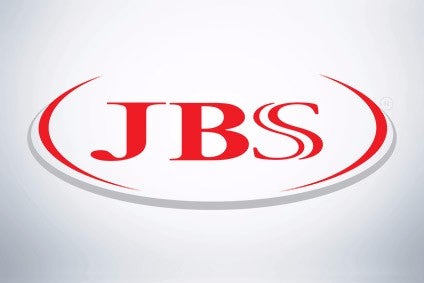 The controlling shareholder of Brazilian meat giant JBS, J&F Investimentos, has reportedly agreed to pay a "leniency fine" of around BRL10bn (US$3bn) over its role in a corruption scandal that has engulfed JBS and top politicians.
The fine is part of a settlement deal reached with prosecutors under which J&F has also agreed to "detail facts" about its role in cases under investigation – including the country's Carne Fraca or Weak Flesh scandal, involving alleged payments by meat processing firms to inspectors to overlook unsanitary practice
According to a statement from Brazil's Federal Public Prosecutor's Office, which was reported by national media conglomerate Grupo Globo today (31 May), prosecutors involved in "five different corruption probes said the holding company owned by the Batista family will pay the leniency fine over 25 years, starting in December".
The move follows the announcement former Procter & Gamble executive Tarek Farahat had taken over as chairman of JBS after the resignation of Joesley Batista. The company also said José Batista Sobrinho had been appointed vice-chairman to replace his son, Wesley Batista. According to Reuters, Wesley Batista will continue as CEO and retain a seat on the JBS board.
"Prosecutors said it was the largest ever such fine worldwide," Grupo Globo said. "J&F was able to reduce the final value by BRL900m from the initial BRL11.2bn proposed by Brazilian prosecutors."
"Most of the fine, or BRL8bn, will be divided among Brazil's development bank BNDES, FGTS workers' severance fund, two pension funds for employees of state-controlled companies and lender Caixa Economica Federal," according to Grupo Globo.
A formal agreement to pay the fine is expected to be signed by J&F "in the next few days", Grupo Globo said.
In a related move, J&F replaced its legal team after three previous proposals for payments were rejected by prosecutors, Grupo Globo said.
Earlier this month, it was reported that JBS had hired an investment bank to help plan a sale of some assets to pay a fine to settle allegations arising from a corruption probe engulfing the firm, top executives and politicians including the country's president, Michel Temer.
Temer, who was implicated in the corruption allegations following the release of a secretly-recorded conversation between him and Joesley Batista, has accused the former JBS chairman of "lying" to state prosecutors when he turned state's evidence and of "avoiding arrest" by travelling to the US.