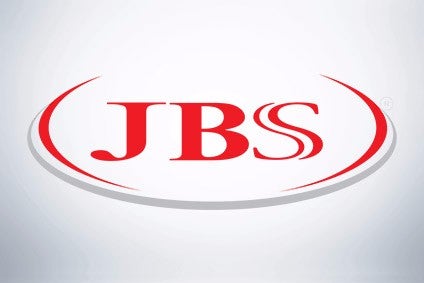 Brazilian meat giant JBS is reportedly expanding capacity at two of its manufacturing plants in the state of Minas Gerais amid increasing demand for beef products from China.
JBS is ploughing BRL48m (US$11.9m) into the sites as it seeks to double production capacity in relation to beef exports to China, Reuters reported the company as saying in a statement yesterday (8 October).
"When comparing exports [to China] this year with the same period of last, we had a 125% increase in volume," Renato Costa, chief of the country's JBS beef division, was quoted as saying in the statement referring to Brazilian exports of beef to China.
The investment is the latest to be undertaken by JBS after it announced in May it would spend around $3.7m to expand hamburger production at two plants in the state of Sao Paulo amid rising demand from the foodservice sector.
While appetite is increasing in China for meat imports, the Asian country said in June it would impose temporary anti-dumping duties on incoming shipments of chicken products from Brazil, including those from JBS.
The move followed a ten-month investigation that found chicken imports from Brazil were damaging the local industry, and according to a preliminary ruling by China's Ministry of Commerce charges were due to be levied on imports from 9 June, Bloomberg reported at the time. It is unclear whether the restrictions remain in place.