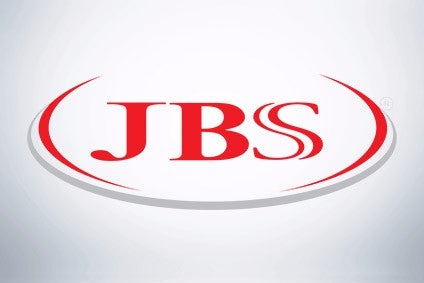 Brazilian meat company JBS will reopen seven slaughterhouses in the state of Mato Grosso do Sul that were closed last week following "legal action taken against the company".
After a meeting with the state government, representatives of state prosecutors, employees and farmers, the beef plants will start operating again tomorrow (24 October), JBS said in a statement.
Reuters reported on 18 October, citing a JBS press representative, the company closed the plants in Brazil's second-largest cattle-producing state due to a court-ordered asset freeze. The closures were purportedly related to an investigation into alleged tax irregularities revolving around tax benefits given to the company by the state of Mato Grosso do Sul.
"While the company does not believe the legal action is warranted, until the matter is resolved, a temporary suspension of operations is the most prudent course of action to protect the interest of shareholders and suppliers," a JBS spokesperson told just-food on 18 October.
Addressing the reopenings, JBS said: "The company believes that the discussion was positive and that according to the executive and the state legislature, represented by the president of the legislative assembly of the MS will be able to maintain the conditions necessary for the preservation of its operations in a region so important for the company and for the country, protecting the jobs of 15,000 direct employees and 60,000 indirect jobs in the state, in addition to ensuring business relationships the company has in Mato Grosso do Sul."