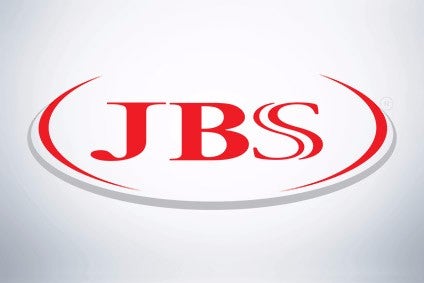 Brazilian meat group JBS has detailed plans to restructure its business into international and domestic units in order to "strengthen its leading position" in the global food industry and "increase competitiveness".
JBS said it is forming a new unit, JBS Foods International, which will be listed on the New York Stock Exchange and BM&F Bovespa. The new unit will consist of its businesses outside Brazil and Seara Alimentos.
Upon completion of the reorganisation, JBS will be renamed JBS Brasil. It will remain a publicly listed company on the BM&F Bovespa. JBS Brasil will continue to hold JBS's Brazilian beef, biodiesel, collagen and carrier businesses, as well as other activities and its global leather business. The Seara processed meat operation and JBS Brasil will remain under the leadership of existing management and will continue their growth strategies in the Brazilian market.
Subject to shareholder approval, JBS will implement a capital reduction. Current JBS shareholders will be delivered, on a pro rata basis, all of the shares of JBS Foods International.

Outlining the benefits of the proposed changes, JBS said the new structure would "better reflect the global presence and the diverse international operations of the company".
The move will also improve access to international capital markets, improving the company's ability to raise finance whilst lowering the cost of capital. JBS said this would "enhance the company's ability to participate in the increasing consolidation of the global food industry and to better compete with other global food companies for international development opportunities".

"The proposed reorganisation is a natural step in the continuing development of JBS as a leading Brazilian company in the global food industry," said Wesley Batista, chief executive officer of JBS's global business. "We have carefully considered various strategic alternatives to enhance the value of our company and we believe that the proposed reorganisation offers the greatest potential to deliver long-term value to our stakeholders."