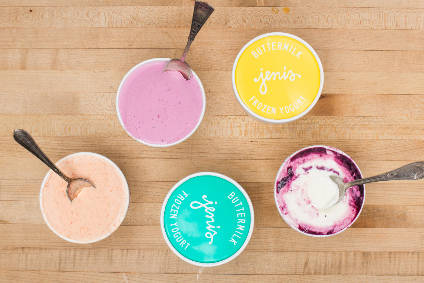 Jeni's Splendid Ice Creams has defended its production process, testing and food after the US Food and Drug Administration warned the ice cream firm of new incidences of listeria at its plant in Ohio.
In a letter to Jeni's earlier this month, FDA district director Steven Barber said inspections at the facility in Columbus earlier this year found the presence of listeria monocytogenes. The inspections also uncovered "violations" of regulations on manufacturing, packing and holding human food.
The letter, dated 9 August, comes 15 months after Jeni's shut the plant and recalled all its products after finding a sample of its ice cream that was contaminated with listeria.
In a blog posted on the Jeni's site on 24 August, three executives, including founder Jeni Britton Bauer, said the company was "aggressively searching" for listeria, insisted the company's "programme and protocols are working" and said the group's food is "absolutely 100% safe".
"When food production companies look hard enough, often enough, they will find listeria in their food production facilities. Listeria is so widespread in the natural world, it will inevitably find its way into otherwise clean environments. To control listeria, the best food production companies are constantly searching for it through environmental swabbing and then eradicating it – before it has the chance to spread to any food contact surfaces. That is how a good listeria control programme works; that is how ours is working," the blog, written by Britton Bauer, quality leader Mary Kamm and CEO John Lowe, said.
"In the last year we have performed more than 2,000 environmental swabs in our constant search to detect listeria. In that year, listeria has never been detected on a food contact surface, or in zone 2 (the immediate area around food contact surfaces). We have detected listeria on the floor between our dish cleaning room and preparation area in the last year as noted in the letter, and immediately took corrective/preventive actions and followed our protocols to do what a strong environmental programme does: prevent its spread to zone 2 or food contact surfaces. Our programme and protocols have done exactly what they are supposed to do."
The FDA's Barber noted the "extensive corrective actions" Jeni's undertook after last spring's incident. He also pointed to the changes Jeni's had made to its production. The company no longer manufactures finished ice cream, frozen yogurt or sorbet on-site. Instead, Jeni's makes frozen flavour bases, which are shipped to co-manufacturers for use in the production of its ice cream and frozen yogurt brands.
However, Barber said gene sequencing on samples collected during the latest investigations and results from the previous investigation last April showed there was one strain of listeria monocytogenes in the facility over a period of time.
"The reoccurring presence of an identical strain of L. monocytogenes in your environment indicates a resident strain or niche harborage site present in the facility. These findings also demonstrate that your sanitation procedures have historically been inadequate to control, reduce, or eliminate this pathogenic organism from your facility. It is essential to identify the areas of the food processing plant where this organism is able to grow and survive and to take such corrective actions as necessary to eradicate the organism by rendering these areas unable to support the growth and survival of the organism," Barber said.
The FDA has given Jeni's 15 working days from its letter on 9 August to detail corrective actions and how it plans to resolve the violations.