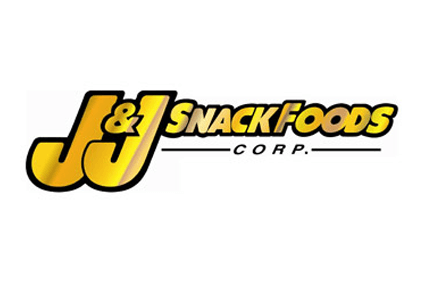 J & J Snack Foods yesterday (3 November) booked higher annual sales and earnings, amid a "more favourable" product mix and lower ingredient costs, but the US company revealed some challenges in the fourth quarter.
The US group said sales for the year to the end of September increased 2% to US$992.8m compared to $976.3m in the previous year.
J&J said operating income increased 2% to $112.8m for this year compared to $110.9m in 2015.
The company said operating income for the year benefited from "lower marketing expenses, lower ingredient costs, significantly increased volume of our handhelds and funnel cake products, pricing and more favourable product mix and was hurt by higher group health insurance costs and lower volume of our frozen juices and ices and bakery products".
Earnings increased 8% to $76m, or $4.05 per diluted share, from $70.2m, or $3.73 per diluted share a year earlier.
In the fourth quarter, J&J's operating income dropped 9% to $30.7m. J&J said its operating income from the foodservice sector decreased from $23.6m in 2015 to $17.4m in 2016 primarily because of a 2% decline in sales and higher manufacturing expenses. "We anticipate that these issues will continue to affect us into the first quarter of fiscal year 2017," the company said. "Additionally, approximately one-quarter of the decrease of $6.16m in operating income resulted from costs related to certain bakery products that were withdrawn from the market due to quality issues."
J&J's total fourth-quarter sales rose 1% to $262.2m. Net earnings stood at $20.6m, up from $19.8m a year earlier.
President and CEO Gerald Shreiber said: "While our frozen beverage and retail supermarket businesses performed well in the quarter, sales and operating income in our food service segment were down in the quarter. We have made changes in our operations management to address certain manufacturing issues, including higher costs, that impacted the quarter."