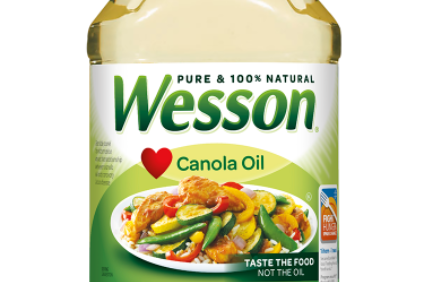 US groups J.M. Smucker and Conagra Brands have called off their deal over the Wesson oil brand after the US Federal Trade Commission challenged the proposed transaction.
Both J.M. Smucker and Conagra issued statements yesterday (6 March) confirming they would abandon the transaction. They had signed a definitive agreement to secure a deal back on 30 May.
Earlier this week, the FTC said it had filed an "administrative complaint" challenging the proposed deal, a measure it takes when it "has reason to believe that the law has been or is being violated, and it appears to the commission that a proceeding is in the public interest".
In its own response to the cancellation of the deal, the FTC said it believed the proposed merger would likely reduce competition in the U.S. market for branded canola and vegetable oils sold to grocery stores and other retailers.
J.M. Smucker chief executive Mark Smucker said the transaction would have provided "significant cost synergies" and kept branded oil competitive.
He added: "While we disagree with the FTC's conclusion, we have mutually determined with Conagra that it is not in the best interest of either party to expend the anticipated significant additional time and resources to challenge the FTC's administrative complaint.
"We believe the FTC underestimated the significant role that private-label brands play in the oils category, which account for approximately 50% of all cooking oil sales and hold significantly higher market share at some retailers."
The FTC's Ian Conner, deputy director of the Bureau of Competition, said in a statement: "Today's announcement from Smucker and Conagra that they will abandon their proposed merger is good news for consumers across the United States because they will continue to reap the benefits of vigorous competition in the market for branded canola and vegetable oils."
Despite the actions of the FTC, Conagra said it would "continue its evaluation of the role of the Wesson oil business within its portfolio".
"While we are disappointed by and disagree with the commission's decision, we have determined that it is in the best interest of our shareholders, customers and employees to terminate the agreement to sell the Wesson oil business to the J.M. Smucker Company rather than pursue litigation," Conagra said.
In May, J.M. Smucker said it had struck an agreement to buy the cooking oil brand from Conagra for around US$285m. Its CEO said then that "by allowing us to more efficiently use existing supply chain and go-to-market resources, this acquisition will lead to significant cost savings that can further fuel growth and innovation opportunities across the company."