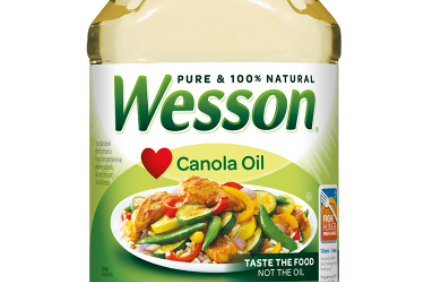 US-based food firm J.M. Smucker said it was disappointed with a decision by the Federal Trade Commission to challenge its proposed acquisition of the Wesson cooking oil brand from peer Conagra Brands.
J.M. Smucker said yesterday (5 March) the FTC has filed an "administrative complaint" challenging the proposed deal, which was first announced in May last year.
The company said then it had struck an agreement to buy the cooking oil brand from Conagra for around US$285m, with the acquisition subject to "required regulatory approvals". Such a deal would complement J.M. Smucker's existing Crisco cooking oil business.
"While we respect the FTC's decision, we are disappointed with this conclusion and strongly believe that the acquisition would benefit all of our constituents," said Mark Smucker, J.M. Smucker's chief executive.
"We certainly understood this outcome could be possible, and we remain focused on delivering value to our consumers and customers with our Crisco brand and [its] oils business. We are reviewing the complaint and working with Conagra to assess our next steps in this process."
When Mr Smucker announced the planned purchase in May, he said: "By allowing us to more efficiently use existing supply chain and go-to-market resources, this acquisition will lead to significant cost savings that can further fuel growth and innovation opportunities across the company."
The business was expected to add around $230m in annual net sales.
In response to the FTC challenge, Conagra said yesterday: "After working diligently for the last eight months to respond to the FTC's inquiries about the transaction, we are very disappointed by and disagree with the commission's decision. We are working with the J.M. Smucker Company to review all of our options."