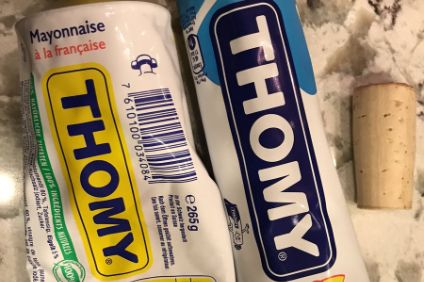 Switzerland-based food giant Nestlé has announced plans to "reorient" its factory in Basel in its home market.
Up to 100 jobs are expected to be lost in the move, which will see the facility concentrate on making mustard and mayonnaise with salad and dips production being switched to other sites.
The production of chicory coffee under the Incarom brand is also to be transferred – to a site in Portugal – and Nestlé said it is also considering selling two brands: its spreads and pastes brand Le Parfait and chicory drink brand Franck Aroma.
Nestlé said it plans to invest CHF15m (US$14.9m) in the Basel site and "make the factory future-proof as a competence centre for mustard and mayonnaise". It said this underscores its commitment to the Thomy brand.
The Basel location employs 177 people but Nestlé said that over the next 18 months the planned reorientation could eliminate up to 100 jobs. The workforce was informed about the plans at a staff meeting.
In a statement the company said: "Nestlé Switzerland strives to further adapt its portfolio to ever-changing consumer preferences and preferences. Brands that are not in line with the strategic direction of the Nestlé Group should be divested. Moreover, with its complexity and wide range of products, the Basel factory no longer meets today's requirements for modern production facilities."
Muriel Lienau, CEO of Nestlé's business in Switzerland, added: "With these steps, we want to focus entirely on the heart and origin of this brand: mayonnaise and mustard – products that are closely linked to Switzerland and, in particular, Basel.
"With this we want to give the location a new focus and lead it safely into the future. Today we are in a market environment that has become more challenging in recent years. To stay competitive in this changing environment, we need to adapt our organisation and portfolio."
Nestlé employs approximately 9,700 people in Switzerland and operates 11 factories and four research sites there.