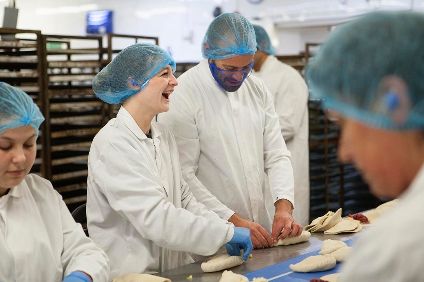 Cornish pasty maker Crantock Bakery has gone into administration with the loss of 109 jobs.
Administrators from the accountancy firm Grant Thornton were appointed yesterday (9 July).
The UK manufacturer, which for nearly 30 years has made Cornish pasties, pies and other sweet and savoury products at its factory in Indian Queens, Cornwall, in England's south-west, entered administration due to "continued commercial difficulties".
A statement from Grant Thonrton, seen by just-food, said: "Attempts have been made to sell the business in recent weeks but, despite the best efforts of management, cash has deteriorated rapidly leaving the directors with no choice but to close the business.
"Regrettably, it has not been possible to continue to trade the business in administration and so 109 employees are being made redundant. Ten employees have been retained to assist with the close down of the business and the sale of stock."
The local news site Cornwall Live said it was contacted by Crantock employees yesterday morning who said they had been told before their 6am shift started that the company had gone into administration and they had lost their jobs.
One employee told the news site that bosses blamed financial difficulties brought on by the higher cost of raw materials, the weak pound and difficult trading conditions for the situation.
Crantock's products were sold in delicatessens and farm shops and also manufactured for foodservice wholesalers. It was said to produce up to 80,000 pasties a week.
In a statement, the industry body The Cornish Pasty Association said it was working to try and find jobs at other local pasty making businesses for Crantock's employees.
"The association was very saddened to hear today that one of our members, Crantock Bakery, has ceased trading and been placed in administration," it said.
"Crantock Bakery had been a long-standing member of the Association and contributed to the successful application for PGI [protected geographical indication] status for the Cornish pasty.
"It will be a big shock to the bakery industry in Cornwall to learn that this has happened to such a substantial manufacturer and employer, with over 100 jobs thought to have been lost.
"We will be doing everything we can to assist those who have been made redundant and we are in the process of finding out whether any of our members have vacancies to fill."