European dairy giant Arla Foods has said it is planning to move some production from existing sites to a facility in Bahrain it acquired when it bought a portfolio of Mondelez International's Middle East cheese assets in December.
The Denmark-headquartered cooperative said part of the production of cheese and sterilised cream from three of its plants – Bislev and Akafa in Denmark and Riyadh in Saudi Arabia – will be moved to the Bahrain facility between late 2020 and mid-2021.
Some 75 employees in Denmark are likely to be affected by the move and an as-yet-unspecified number in Saudi Arabia.
Arla said the planned move is part of it "ongoing efforts to streamline the supply chain".
The deal with Mondelez, which also included north Africa, was formally concluded on 28 May and Arla has now taken over the management of a clutch of Kraft-branded cheese assets in the region.
Arla said the shift to Bahrain is likely to involve, on an annual basis, 26,000 tonnes of cheese from Bislev and 18,000 tonnes of sterilised cream from Akafa. The amount of processed cheese to be moved from Riyadh has not yet been confirmed.
Sami Naffakh, head of Arla supply chain and executive vice president, said: "It makes perfect sense for us to have the production of exactly these products in the new production plant in Bahrain as the products produced primarily to the Middle East and North Africa and to a lesser extent to other markets.
"We can thus put a strong regional footprint in the supply chain, making it possible for us to secure our long-term competitiveness of the region through scale and efficiency. at the same time our test facility at the new production site in Bahrain will help us to innovate in new ways within this category."
The production site in Manama, Bahrain, built in 2008, has a capacity of more than 66,000 tons.
By moving production of processed cheese and sterilised cream to this facility, Arla expects to improve product shelf life by four weeks, since the transport time to customers in the MENA (Middle East and North Africa) region is reduced significantly.
Most of the products Arla sells in the Middle East and North Africa currently are made in Europe while its own production capacity for processed cheese in Saudi Arabia is said to be "nearly maximised".
Free Report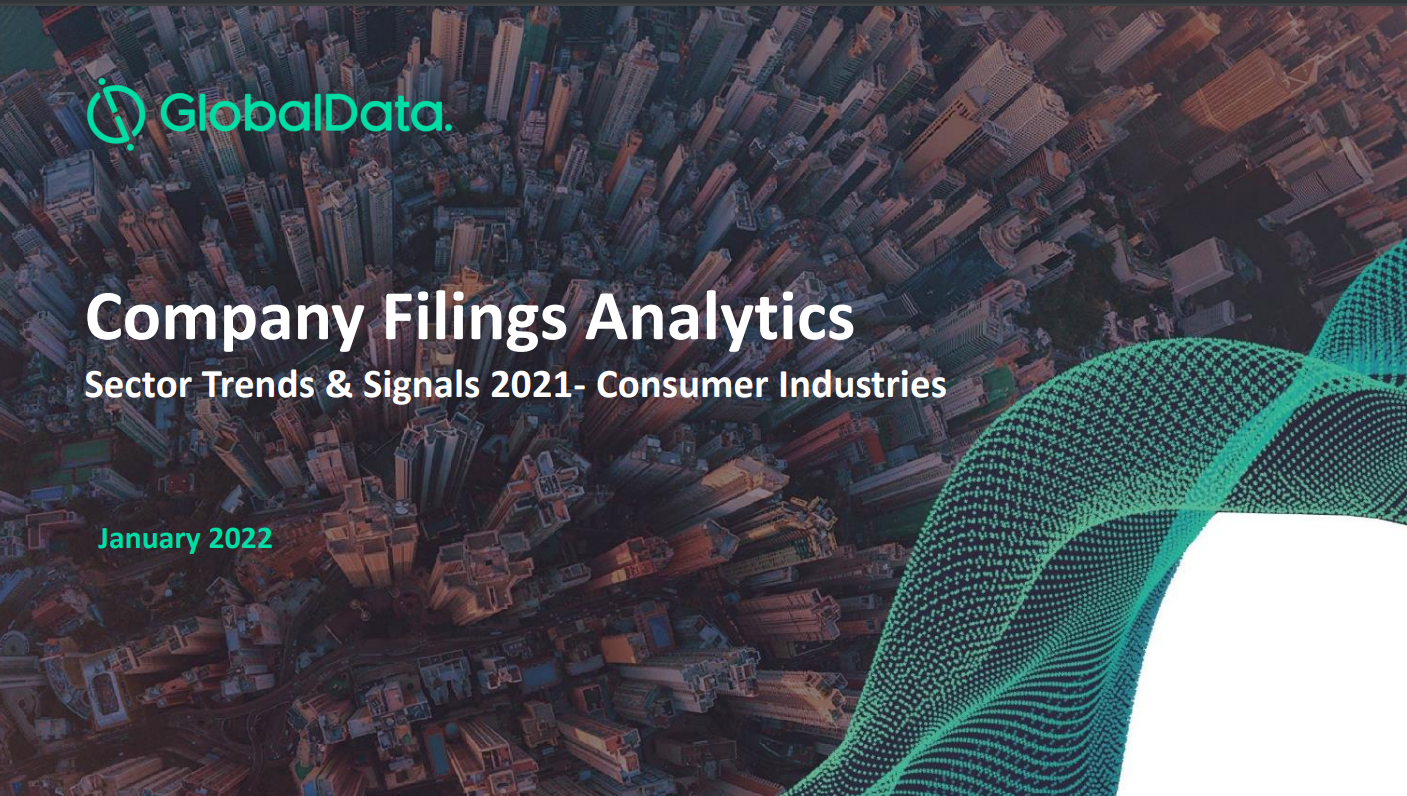 Identify the trends of tomorrow using filings sentiment analysis
Business sentiment continues to improve, showing a clear recovery since the onset of COVID-19. Sentiment in 2021 was up by 8% compared to 2020. 
Consumer industries had the highest sequential filings sentiment growth in Q3 2021. Optimism around digital themes and general outlook drove the positive trend in overall business sentiment. 
GlobalData's Filing Analytics Annual Report 2021 on the Consumer industries provides insights into sentiment and mention trends for companies, geographies, and themes. Get real-time analysis of: 
Quarterly & annual reports

 

Earnings call transcripts

 

IPO filings

 

Events presentations

 

ESG filing trends 

 
Understand the overall outlook for Consumer and spot the topics and themes that will be most impactful in the next few years. 
Download the full report to understand what to expect and how to align your business for success.  
by GlobalData