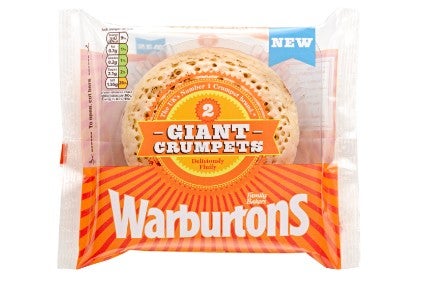 UK bakery business Warburtons plans to cut 33 jobs at its factory in Stockton in north-east England amid declining bread sales.
It is not clear if the company will cease making bread at the site but it will continue to manufacture crumpets. Stockton was not among the two of Warburtons' four sites that had to suspend production of crumpets in June because of the European carbon dioxide shortage. Those factories were located in Enfield, north London, and Burnley in Lancashire.
The site employs a total of 129 workers, who were informed of the potential job losses today (31 July). If the plans go ahead, 33 face the risk of compulsory redundancies.
"As a result of an increasingly challenging retail market and falling bread volumes we have taken the difficult decision to enter into a 30-day consultation that could impact a number of jobs at our Stockton bakery," a Warburtons' spokesperson told just-food. "No decision will be made until the thorough consultation is completed and we are supporting everyone affected at this very difficult time."