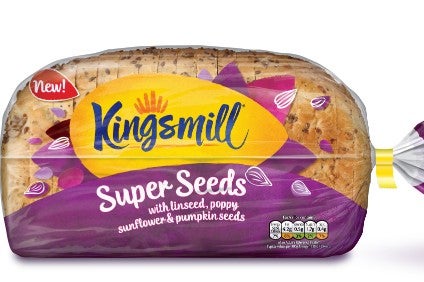 UK bread maker Allied Bakeries, part of the Associated British Foods, group, has announced it is to cease production at its site in Cardiff.
It is understood up to 180 jobs are at risk.
Allied Bakeries, which manufactures bread brands such as Kingsmill, Allinson and Sunblest, said it wants to move its bread-making operations to "larger facilities in the UK". It said it had reviewed its operations after the recently-announced loss of a its largest own-label bakery contract, with the country's largest supermarket group Tesco.
Some 360 people work at the site in Wales, which in future will be used by the company as a distribution depot for that country and south-west England.
In a statement sent to just-food, Allied Bakeries said: "Earlier this year Allied Bakeries announced the loss of a major own-label bakery contract, following which we have undertaken a detailed review of our bakery network to optimise our production capacity, locations and routes to market.
"Our aim is to ensure we continue to supply high quality fresh-wrapped bread to customers across the country as efficiently as possible. As a result of this review we are proposing to restructure our facility in Cardiff. If our recommendations are accepted the site will continue to operate as a logistics depot, distributing our products into Wales and the south west of England, while its bakery operations would be re-allocated to our larger facilities in the UK that have capacity available to meet customer demand."
The company said it will now enter into a period of consultation with employees at the site.
In a statement sent to just-food, John James, regional secretary of the The Bakers, Food & Allied Workers Union (BFAWU), said: "The Union are disappointed that this decision has been made and that products made at the Cardiff bakery will be made within other AB sites in the UK, thus bringing an end to a long tradition of baking products on this site, with many employees having worked at AB for many years. Further, this also has an effect on the support supply chain and local community.
"Unfortunately, bread is in decline in the UK and an excess of bread manufacturing means that bakery closures are a consequence of that, coupled with the big retailers wanting cheaper products that are dictated to by cost rather than the quality of the product."
Last week, it was announced that Allied Bakeries managing director Jon Jenkins is to step down amid what the company described as "challenging market conditions".