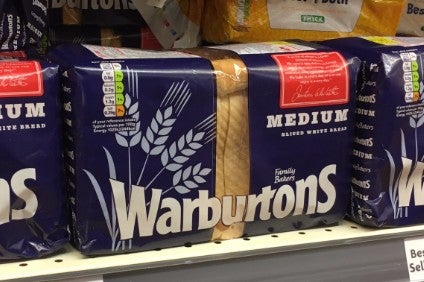 UK bread maker Warburtons is planning to shut a bakery in Newcastle in the north east of England with 118 jobs affected by the decision.
The firm, headquartered in Bolton in England's north west, blamed the "challenging" bakery market for the move.
Warburtons, a family-run business, is planning to shut its core bakery at the Newburn site which has been operational since 1989. Its depot and free-from bakery in the same area are unaffected by the proposals.
The baker has started consultations with staff at the core bakery and said it will do everything possible to redeploy employees affected by the decision within the business.
In a statement sent to just-food, Warburtons said: "The bakery market continues to be challenging, and as consumers continue to switch from bread to other wrapped bakery such as bagels, flatbread and crumpets, we need to ensure our business is set up to meet demand for the long term.
"Unfortunately, this means making the very difficult decision to enter into consultation on the proposed closure of our core Newburn bakery. No decision will be made until the thorough consultation is completed and we are supporting everyone affected at this very difficult time.
"We continue to invest in our business and in the last 18 months we have invested over GBP35m (US$43.9m) in our infrastructure alone to enable us to innovate and meet changing consumer demand. We also remain committed to our North East operations, and over the next 12 months will be making improvements to our free-from bakery and distribution facility at an investment of GBP3m."