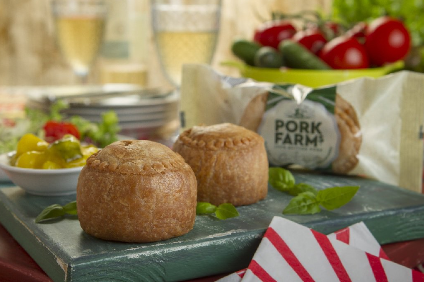 Addo, the UK savoury snacks maker behind the brands Pork Farms, Wall's and Bowyers, is planning to close a production facility in eastern England.
Some 405 employees at the facility in Spalding, Lincolnshire, are affected by the decision.
Addo said the move follows a "comprehensive business review" and that it had entered a consultation process over the proposed closure.
The plan is to close the facility next year and to transfer production to its sites at Poole, Dorset, and Palethorpes, Shropshire.
The pork pie and sausage roll maker said the closure "is required to ensure Addo Food Group is profitable, maintains its market leading position and meets customer expectations in an increasingly competitive marketplace".
Addo said it is liaising directly with each of its customers to discuss the changes in more detail and that supply would not be affected.
Deborah Bolton, Addo's CEO, said: "We fully understand the disappointment of this announcement for all of our employees, and we are committed to doing everything possible to support them over the coming weeks, especially those who would be directly affected.
"In order to maintain our market leading position and meet customer expectations as efficiently as possible, we need to optimise our manufacturing sites to enable a continued investment in quality, service and product and packaging innovation. This proposal will allow us to achieve this."
Bolton was promoted to the CEO role in February after Chris Peters took the decision to step down.
Nottingham-based Addo was known as Pork Farms Group until 2015, before changing its name following the acquisition of Kerry Group's chilled savoury business.
In 2017, private-equity firm Vision Capital sold Addo to peer LDC and investment fund Fullbrook Thorpe Investments. Vision Capital had been Addo's owner since 2007.
Addo employs some 2,500 people across six UK sites, including Spalding.