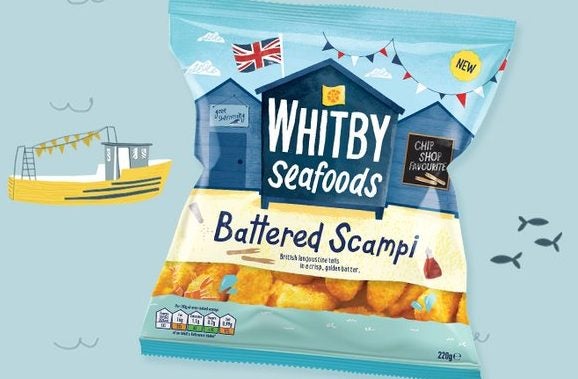 Whitby Seafoods, the UK-based scampi supplier to major supermarkets, has warned up to 40 of its employees may be made redundant.
The company said the review is the result of falling in sales and an increase in costs.
In a statement, Whitby Seafoods, based in the seaside town of the same name in northern England, said it is to start talks with staff about "the possible loss of up to 40 roles" at its production site. Some 188 employees work there.
"After a period of increasing costs across its operations, including inflation in quayside prices, combined with a reduction in sales volumes, the company has had to consider ways in which costs can be reduced," it said.
"Regrettably, this means a number of roles are at risk in the company's Whitby factory and office."
Commenting on the move, managing director Daniel Whittle said: "Our excellent and hard-working colleagues are the backbone of our business, and we are sad that the challenging external environment has left us with no choice other than to take this step."
The consultation process will take place over the coming weeks before a final decision is made.
Whitby Seafoods, which also has an operation in Northern Ireland, supplies retailers including Sainsbury's, Tesco and Farmfoods with frozen scampi products which are made at its facility in the town. It also produces fishcakes.
Local media outlet Business Live reported the move comes little over a month after local MP Sir Robert Goodwill warned jobs at the company could come under threat as a result of changes made earlier this year to UK visa requirements that require employees from overseas to pass a written English test.
He said that mainly Filipino fishermen land the langoustines used by the company in its scampi production.