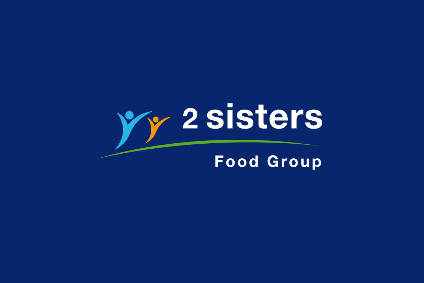 2 Sisters Food Group is creating more than 200 jobs at a plant in Wales as part of a round of investment at the site.
The project has seen the UK manufacturer upgrade cutting lines to increase capacity and install new packaging machines at the Sandycroft facility.
2 Sisters said the factory, which employs more than 1,300 staff, is now looking to fill roles such as butchers, trimmers and hangers.
The company supplies poultry products to UK supermarket chains and sells wholesale to fast-food chain KFC.
In February, the privately-owned group announced plans to hire 500 workers for its factory in Scunthorpe in northern England amid growing demand for its retail products.
Last week, the founder of 2 Sisters warned the UK food industry is facing a "perfect storm" from labour pressures, inflation and Brexit-related issues – and has called on the Government to act to avoid the worst food shortages in more than seven decades.
"I have seen lots of change over the years – but nothing compares to now," he said. "The use of the term 'perfect storm' has become a cliché, but never has that been a truer phrase to use. No-one could possibly have predicted that this toxic cocktail would come together at this time," Ranjit Singh Boparan, now 2 Sisters' president, said.
Boparan said the industry had a "labour crisis" and, in a statement, asked a series of rhetorical questions centred on current regulations on furlough and on the UK's post-Brexit measures on the employment of overseas staff.
He insisted the "pingdemic – the recent rise in workers informed by the UK's official Covid-19 app to self-isolate – "is not the issue for us" and added: "There's fundamental structural changes going on here that need sorting. Why is the Government still paying furlough to around two million people with the economy essentially open and yet we have an on-going labour crisis?
"Why is it not reclassifying our frontline workers to the correct status so we have a corridor open for EU workers into the UK? Why is it not allowing for key workers in the food industry who are double vaccinated to continue their work when they are pinged?"