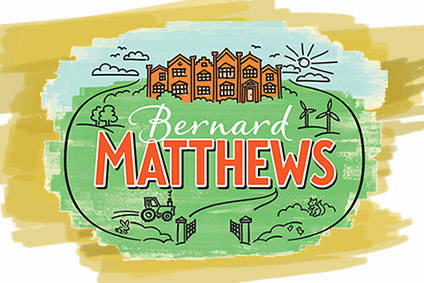 UK turkey processor Bernard Matthews is to axe 128 jobs at its Great Witchingham headquarters in Norfolk, eastern England and "cease all-year-round chicken production" at the facility, union leaders claimed today (6 April).
The company, acquired in January in a pre-pack administration deal by the private investment vehicle of Ranjit Boparan, the CEO of UK food company 2 Sisters Food Group, warned in February that it was in talks with staff over potential job losses.
The Unite union said today it had been told 69 chicken production jobs would go at the facility's south site, in addition to 59 managerial, technical and clerical staff. The union said the facility's north site, which deals with turkey production, is unaffected.
Regional officer Steve Harley said: "Our members, who met senior representatives of the 2 Sisters Food Group during the transition period, feel very let down, as these representatives indicated that investment would secure existing jobs and there was also the opportunity to attract more chicken business to the site, so utilising existing spare capacity."
"This has clearly not happened and, therefore, many of those workers feel betrayed as they consider they were misled," Harley said.
According to Unite, which represents about 550 of the 1,400-strong workforce at the production sites at Great Witchingham and Holton in Suffolk, "parts of the former Bernard Matthews business have been transferred to other divisions, or subsidiary parts of the 2 Sisters Group of companies".
The union said hourly paid staff at Holton, Suffolk are not "at present" affected by the latest announcements.
A Bernard Matthews spokesperson told just-food that it would issue a statement later today.
The company said in February the potential changes were "a consequence of the company undertaking restructuring across its head office and a proposal to cease production of chicken at its Great Witchingham factory". "If these changes proceed, they will create a business which is fit for future growth," the company spokesperson said then.