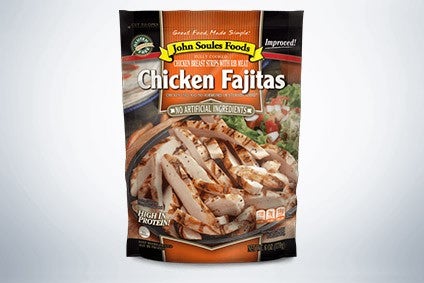 John Soules Foods, a US supplier of pre-cooked meat products, plans to invest US$110m in a third manufacturing plant.
Based in Tyler, Texas, the company produces ready-to-cook beef and chicken products sold under its namesake brand as well as ProView, which it acquired in 2014. John Soules Foods also supplies a "select" number of private-label brands to US retailers.
After purchasing a 266,000 square-foot facility in Valley, Alabama, the firm will initially invest $70m at the site and create 210 jobs in the first stage of a three-phase program.
The latter stages of the project will see the company add another 300 workers, with production capacity expected to increase to 100m pounds annually.
John Soules Foods' third plant is located in Gainesville, Georgia.
"Our addition of the Alabama plant will expand our growth capabilities as well as add cross functionality between all of our facilities," said joint chief executive John Soules, Jr.
Fellow chief executive Mark Soules added: "This is an important and exciting expansion for John Soules Foods. With the additional manufacturing capabilities, we are creating a position to handle the growing needs of our customers that allow us to be more responsive across the grocery and foodservice markets."