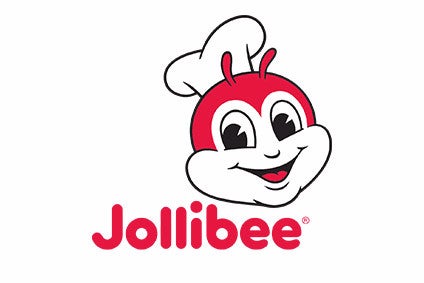 Jollibee Foods Corp., the Philippines-based foodservice operator, has taken full control of its Chinese manufacturing joint venture Happy Bee Foods Processing.
In an announcement to the Philippines Stock Exchange, JFC said it has entered into an agreement to buy Hua Xia Harvest Holdings' 30% equity shareholding in the Happy Bee venture.

Happy Bee operates a manufacturing facility in Anhui, China, that services the requirements of JFC's Yonghe King foodservice business, as well as other industrial customers.
"The objectives of the acquisition of the 30% ownership of Happy Bee, essentially an equity share and asset swap, are for JFC to concentrate on supporting the growth of its Yonghe King business and on further improving its food quality and increasing assurance on food safety," JFC said.
Further financial details of the transaction were not disclosed.
According to JFC's 2014 annual report, there were 858 Jollibee outlets in the Philippines. Internationally, the company has a further 125 outlets – with almost half of those in Vietnam.
In October last year, JFC invested in the US – where it already has around 30 outlets – by buying 40% of fast-casual burger chain Smashburger.