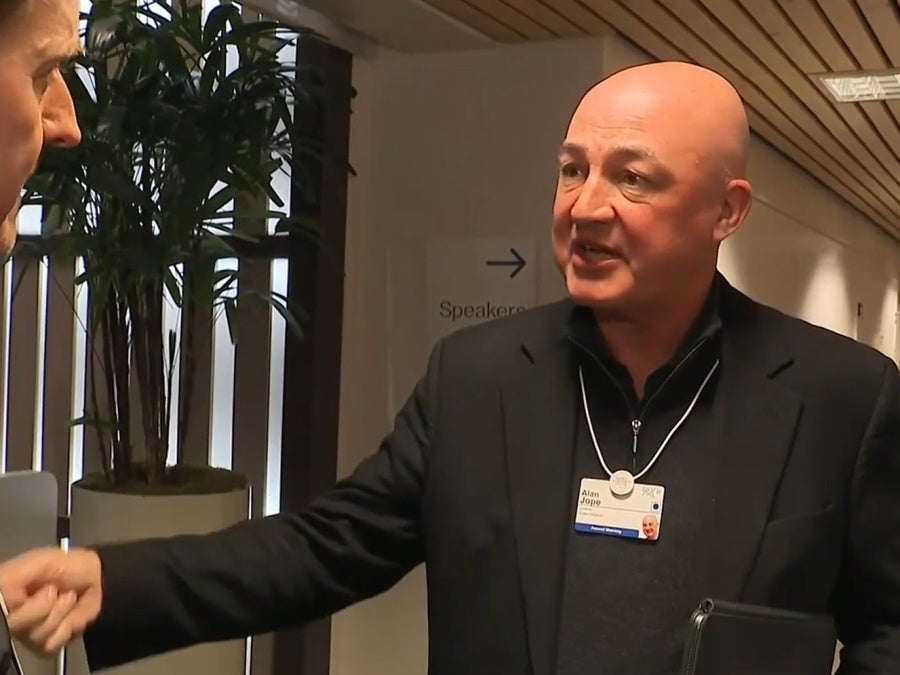 Unilever CEO Alan Jope has defended the company's continued presence in Russia following the invasion of Ukraine in February last year.
Speaking to the ITV News network at the World Economic Forum summit in Davos, Switzerland, Jope said departing the country would mean its assets could fall into Russian hands and could be used to finance the conflict.
In a separate interview in Davos with news channel CNBC, Jope also suggested further price hikes will be implemented by Unilever in the near term to combat inflationary pressures.
Unilever suspended Russia exports last March but maintained its supply of "everyday essential food and hygiene products" – including ice cream.
Jope told ITV: "If we hand those assets over to either the Russian state or some other Russian oligarchs they will be used to support this war and we are minimising that business, not maximising that business."
His comments come as Ukraine's first lady Olena Zelenska appealed to more than 600 world leaders in Davos yesterday to do more to help.
When asked whether multinationals that remain in Russia are taking 'blood money', Jope told ITV: "Well, we don't agree with that position, and we're taking very, very good care of our people in Ukraine."
On the FMCG giant's profits in Russia, he said: "We're making money in Ukraine. But we're not taking any dividends or profits out of Russia."
Talking to CNBC at the conference, Jope also said that further price hikes were to be expected in the near term following 18 months of "extraordinary input-cost pressure".
He added: "We might be, at the moment, around peak inflation, but probably not peak prices. There's further pricing to come through."
Jope, who plans to step down as CEO at the end of this year, said: "Our big brands are in good shape and we do have strong pricing power. But actually, pricing is the last thing we want to do. We want to look for efficiencies in our business where we can take out cost and waste. Unilever has guided that our margins will be down a couple of hundred basis points for 2022."
He also said that doing business in markets such as Argentina, Turkey and south-east Asia, has prepared the company for navigating current inflationary pressures.
"We do have a playbook and the playbook is that it's important to protect the shape of the P&L by landing price. And so it's not that we've taken more price, we just started acting earlier than many of our peers and the guidance from our investors is they support that and feel that's an appropriate action. It's something we have learned from being in these high inflationary markets."
Cost-of-living crisis dominates global risks, Davos report warns