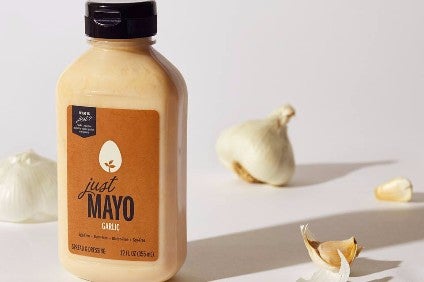 Hampton Creek co-founder and CEO Josh Tetrick is understood to be the only remaining board member at the US food start-up following a raft of resignations.
All four of the remaining outside directors of the San Francisco food-tech firm have departed in recent weeks leaving the founder of the company behind Just Mayo in sole control.
Some six outside board members have quit since last year, including a representative of investment firm Horizon Ventures.
Tetrick seems to be suggesting the latest resignations – by Bon Appétit Management Co. co-founder and CEO Fedele Bauccio, former US health and human services secretary Kathleen Sebelius, Google DeepMind co-founder Mustafa Suleyman and Samir Kaul, a partner at investor Khosla Ventures – will give the company's employees more power.
In a statement, Tetrick said: "Ensuring our employees maintain their ability to direct our mission is as critical as the technologies we deploy and the products we launch. We will always protect this principle."
It is understood a number of the departing directors have retained advisory roles and a statement issued by them seems to suggest the company still has their support.
In a statement, a spokesman on behalf of the outgoing directors said: "We continue to fully support Hampton Creek and its CEO Josh in their exciting and important mission to change the food industry for the better of all people. We will advise Josh and the team on strategies across all areas of its business moving forward."
Hampton Creek has been one of Silicon Valley's 'golden boys' ever since it began working on an eggless mayonnaise product back in 2011. It has attracted strong support from venture capitalists, currently estimated at US$220m.
The company was launched to develop plant-based substitutes for products containing eggs like condiments but has more recently expanded its mission to find plant-based replacements for meat and seafood.
Last year, Hampton Creek was embroiled in controversy after US regulators launched an investigation into the practice of using company money to buy back some of its products from retail stores.
The company has since said that the investigation has been dropped without action.