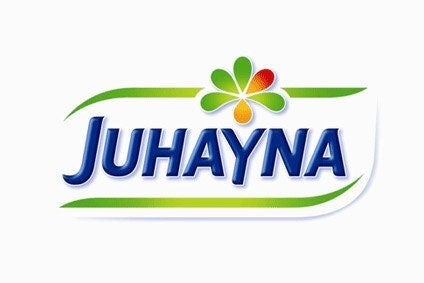 Egypt's Juhayna Food Industries, a publicly-listed dairy and juice business, has said its CEO Seifeldin Thabet was detained for questioning by authorities at the weekend in connection with "personal accusations" against his father and former chairman of the business.
In a stock-exchange filing on Sunday (7 February), Juhayna said: "With regards to the recent pending investigation against Mr. Safwan Thabet, ex-chairman of the board of directors, regarding personal accusations unrelated to the company, [the] board confirms that Mr. Seifeldin Thabet, CEO and deputy chairman of the board of directors, was called for questioning and is now detained.
"The chairman of the board of directors emphasised that the company is committed to all disclosures and transparency rules specified by the Financial Regulatory Authority."
The ex-chairman, who founded the business in 1983, was detained in December, when Juhayna said in a statement dated 2 December that "the company has no further information regarding the investigation at this point".
However, Reuters has reported, quoting two security sources and a judicial source, that Seifeldin Thabet was detained late on Saturday as 'part of investigations into alleged financing of terrorist groups'.
And the news agency added that in 2015, a judicial committee established by the government issued a decision ordering the seizure of Safwan Thabet's assets due to alleged links to the Muslim Brotherhood, which is banned and listed as a terrorist organisation in Egypt.
But back in December, security sources told Reuters that Juhayna's chairman was detained for alleged "financial irregularities".
Juhayna's most recent annual report for the year to 31 December 2019, says the company has four factories employing more than 4,000 people. It generated revenues that year of EGP7.6bn (US$485.7m), with dairy accounting for 49%.
EBIT fell 5% in 2019 to EGP813m, while net profit was down 19% at EGP329m.