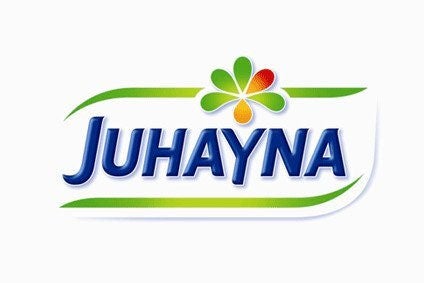 Egypt-based dairy and juice business Juhayna Food Industries has booked a 28% fall in first-quarter net profits but saw EBIT increase slightly.
Juhayna said net income fell to EGP58m (US$3.2m) compared to the year-ago period amid a jump in finance expenses.
However, Juhayna's EBIT increased 7% to EGP161m. First-quarter sales were up 17% to EGB1.28bn.
"Revenue growth during the quarter was largely driven by price increases applied gradually throughout the previous quarters," Juhayna said.
The company said its dairy segment was the highest contributor to the top-line in the first quarter at 48%, with the yogurt and juice segments coming in second and third, representing 20% and 19% of consolidated revenues respectively.
Juhayna chairman and CEO Safwan Thabet said sales increased "despite a general escalation in prices and decreasing purchasing power across the Egyptian population".
Thabet said the company "had also managed to secure EGP200m in credit facilities" to improve its liquidity. He said: "We remain confident in our strategy to restore profitability by preserving a tight rein on expenses, pushing through improved operational efficiencies, completing all postponed capex plans and increasing reliance on domestically produced raw material."
In March, Juhayna said it was postponing new investment projects, focus on improving efficiency and relying more on sourcing inputs domestically in a bid to boost profits in 2017 after a slump in earnings last year.