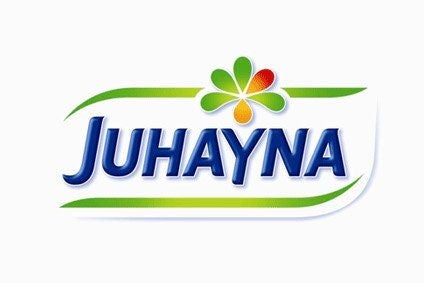 Juhayna Food Industries, the Egypt-based dairy group, has booked higher first-half sales but a fall in profits, with the company pointing to "instability" in its domestic market.
The company booked a 24% rise in revenue to EGP2.44bn, helped by higher sales of yoghurt and juice.
However, Juhayna's EBIT fell 15% to EGP247m. Net profit was down 15% at EGP110m. Second-quarter net profit tumbled 54% to EGP30m.
Chairman and CEO Safwan Thabet said "a series of difficult conditions" hit Juhayna's net profit in the second quarter, with its net profit margin reaching 2.2% compared to 5.9% for the same period last year. "The drop in net profit comes on the back of instability in the domestic market during the last period, particularly with the surge in foreign currency rates by up to 40%. Additionally, the severe shortage of the US dollar and the consequent foreign currency deposit caps imposed by the banks caused the company to incur EGP11m in demurrage expenses during the second quarter due to our inability to clear imported materials."
The trading conditions have prompted Juhayna to up its prices, although Thabet said the "sensitive nature of the food sector" meant it would do so gradually.
He added: "On the operational front, we are pushing forward with our development initiatives with the commissioning of seven new filling lines for juice, dairy, and yogurt products. Additionally, our distribution network continues to expand with the opening of a new distribution center in the North Coast. Juhyana will take all necessary measures to overcome the challenges posed by rising exchange rates, improve profit margins, and maximize value and return for its shareholders."