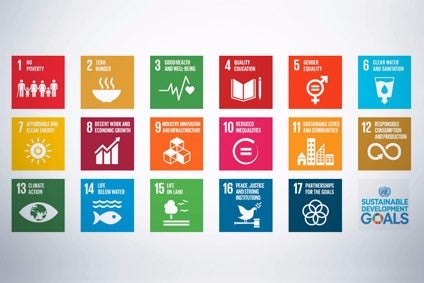 Our most popular analysis featured Nestle's new CEO, Unilever post-Kraft Heinz's interest and Kellogg shaking up its US distribution, as well as deep dives into subjects including Generation Z, blockchain and, top of the shop, the UN Sustainable Development Goals.
10. How sustainability is influencing M&A in the food industry
Ben Cooper looks at how sustainability considerations are influencing food industry mergers and acquisitions.1
9. Will Kellogg's DSD exit help it grow in US snacks?
Kellogg's decision to end the direct store delivery of its snacks in the US is expected to give the company's profitability some momentum, with the Cheez-It owner saying the move would leave it better placed to grow revenues from that part of its business. However, the Pringles maker faces an uphill challenge to turn around declining sales trends. Katy Askew reports.
8. Does sustainability sell in the UK?
Consumer concern has long been an important reason for food companies to take sustainability seriously, not only for reasons of reputational protection but increasingly for the value strong sustainability credentials can bring to a brand. In the first of a series of articles looking at the market pull for more sustainable food, Ben Cooper looks at the relationship between consumers and food sustainability in the UK, and asks whether sustainability sells.
7. What next for Unilever after Kraft Heinz's approach?
Less than three days was all it took for Kraft Heinz's GBP112bn (US$139.1bn) takeover approach to Unilever to become public, be rejected and subsequently taken off the table. Unilever's management has argued the proposal not only undervalued the business but delivered little strategic benefit for the company or long-term opportunity for its shareholders. Nevertheless, Kraft Heinz's takeover attempt is likely to have some significant and far-reaching consequences for Unilever. Here, just-food takes a look at the impact the episode could have on the Dove-to-Knorr manufacturer.
6. Which companies could be eyeing up Reckitt Benckiser's condiments?
Reckitt Benckiser, the UK consumer goods group behind brands including Durex condoms and Flash bleach (and, soon, Enfamil infant formula) looks set to sell off its food division. The company this week announced it would hold a "strategic review" on the "non-core" unit, which contains brands including French's mustard and Frank's Red Hot sauce. If RB parts company with the unit, a move analysts regard as a consequence of the group's focus on "consumer health", which companies may be interested in its condiments? John Shepherd looks at which suitors could be keen as mustard – and why.
5. The potential for blockchain in the food industry
Blockchain and how to harness the technology is one of the hot topics in boardrooms. A number of the world's largest food manufacturers and grocers are looking closely at the concept and its applications. Simon Creasey analyses the potential uses, benefits and challenges of using blockchain in the sector.
4. What does Generation Z want from food?
Move over Millennials. There's a new consumer cohort in town and food manufacturers should stay paying them more attention. Simon Creasey takes an in-depth look at what makes Generation Z tick, what shapes their buying habits and how food companies should respond.
3. Nestle's plans for 2017 and beyond under new CEO Mark Schneider – 5 things to learn
Announcing's Nestle 2016 results today (16 February) newly-installed CEO Mark Schneider revealed growth at the Swiss food giant came in below expectations. All eyes are now on Nestle's direction under Schneider, who joined the business at the start of this year. Will there be a greater focus on margin enhancement? Has Schneider totally abandoned the 'Nestle model' targeting 5-6% organic growth each year? Could large-scale acquisitions or disposals be on the cards? Katy Askew investigates.
2. Who could buy Danone's Stonyfield business?
Danone said yesterday (12 April) its acquisition of natural food company WhiteWave Foods was final. The announcement comes less than two weeks after the French group revealed it was putting its US Stonyfield organic dairy brand up for sale in exchange for gaining local regulatory approval for the WhiteWave deal. just-food's US columnist Victor Martino looks at the would-be acquirers for Stonyfield.
1. Why are food companies aligning with UN Sustainable Development Goals?
Over the two years since the United Nations Sustainable Development Goals (UN SDGs) were launched, increasing numbers of food companies have sought to align their sustainability aims and objectives with the targets. Ben Cooper examines why and what benefits alignment could bring for the goals and for the companies themselves.