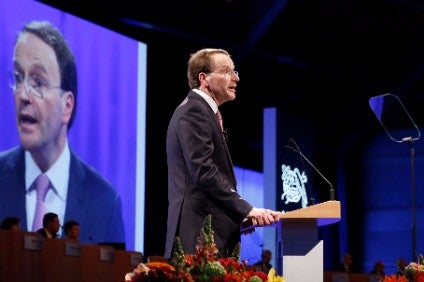 From Big Food needing to think radically to improve performance to Kraft Heinz's move for Unilever and the trends to watch in 2018, our columnists got you clicking over the last 12 months.
10. Recent M&A moves show Nestle has woken up and smelt the coffee
Nestle's investment in US coffee roaster and retailer Blue Bottle is another sign of a change in the food giant's M&A strategy since the arrival of CEO Mark Schneider earlier this year, Dean Best writes.
9. Radical thinking needed to revitalise Big Food – opinion
With first-quarter results rolling in, Jefferies consumer goods analyst Martin Deboo argues the numbers underline the issues facing the sector's largest players.
8. The food industry in 2018 – the nine foodservice trends to follow
The foodservice channel continues to show growth, even in more mature markets, presenting an opportunity for food manufacturers to capture. David Henkes, the advisory group senior principal at US-based foodservice consultants Technomic, sets out the nine trends that will shape the sector in 2018.
7. Kraft Heinz's Unilever approach shines light on investors and sustainability
One talking point that emerged from Kraft Heinz's approach for Unilever was the companies' approaches when it comes to corporate responsibility and sustainability. Unilever is seen as being in the vanguard of developing a sustainable business; Kraft Heinz, with its emphasis on cost control and margin improvement, less so. What would a takeover have meant for Unilever's efforts in the field? How sold are investors on such endeavours anyway? In a guest column, Ravi Varghese of US sustainability non-profit Ceres challenges mainstream investor thinking that sustainability is a drag on efficiency.
6. Over-supplied US dairy must adapt to prosper – column
On World Milk Day, an annual event devised by the UN to push the importance of the white stuff as food, US columnist Victor Martino urges his country's dairy sector to work harder on innovation and marketing to turn its over-supply into outsized sales.
5. The food industry in 2018 – the e-commerce trends to watch
Taking advantage of the rise of the e-commerce channel will be a priority of an increasing number of food company strategists in 2018. Andrew Pearl, director of strategy and insight in the EMEA markets for e-commerce analytics firm Profitero, presents four trends to watch in the channel in 2018.
4. Why personalisation will take-off in US food
As they search for paths to growth, there is increasing interest among food companies operating in the US in developing products or services that are more tailored to consumers. just-food's US columnist Victor Martino surveys the activity so far and argues investment in personalisation will intensify.
3. US food's next wave on display at Winter Fancy Food Show – analysis
A veteran of attending the annual Winter Fancy Food Show in San Francisco, just-food's US columnist Victor Martino reflects on the changes seen since he first hit the event and outlines four key trends from the floors this year.
2. The food market in 2017 – the big foodservice trends to watch
Foodservice is rapidly becoming a global industry, and operators and manufacturers need to be aware of, and stay ahead of, big trends to be able to fully capture the growth opportunities available. David Henkes, advisory group senior principal at US foodservice consultants Technomic, outlines eight trends he expects to see across the foodservice market in 2017.
1. The six mega-trends that will shape the US food industry in 2018
Operating in the US food market? If you thought 2017 was a heady mix of challenge and opportunity, wait for 2018, writes just-food's US columnist Victor Martino, who gives you six mega-trends your business must embrace to thrive over the next 12 months.