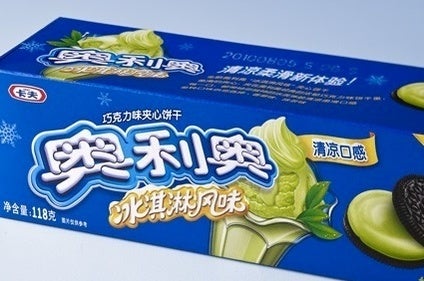 Featured in this week's selection of reports from the just-food research store is analysis of China's slowing biscuit market and our look at the opportunities for FMCG in the Middle East.
Cookies (Sweet Biscuits) Market in China to 2017
Savoury Biscuits Market in China to 2017
China's biscuit market has enjoyed rapid growth in recent years. However, as the category matures the pace of expansion is slowing. Nevertheless, some investors still see opportunity, particularly in cities outside Beijing and Shanghai. The Chinese biscuit sector is highly competitive, fragmented and regionalised and growth could be achieved through consolidation – or through competing with local players with branded, packaged lines.
Global Baby Food and Infant Formula Market 2014-2018
The analysts in this report forecast the global baby food and infant formula market by revenue will grow at a CAGR of 7.5% over the period 2014 to 2018. It breaks down the market by region – including fast-growing markets like Asia Pacific – and looks at the major players in the sector.
Asia Pacific: Bright Prospects for Food and Beverage Ingredients
Asia Pacific is a huge and increasingly influential market in the supply of food and beverage ingredients. As well as accounting for 35% of global value-added ingredient supply in this category, it is also a melting pot of diverse trends and influences. This report assesses the key similarities and differences between Asia and the major Western markets, highlights global and regional trends in 15 key value-added ingredient categories, and turns the spotlight on seven individual Asian markets.
Management briefing: FMCG in the Middle East
This latest just-food briefing report sets out the opportunities (and challenges) of operating in the Middle East. It contains a series of interviews with senior executives, including the regional heads for Nestle, Mondelez International and Arla Foods. We also talk to UK-based exporter Ramsden International, which has done business in the Middle East for two decades but is still expecting to see double-digit growth in the region. And we hear from UAE-based retailer Choithrams about how it sees the business landscape developing.
Grocery Retailers in Australia
Australia's grocery retail sector is one of the world's most consolidated, with leaders Woolworths and Coles accounting for over 70% of sales. According to researchers at Euromonitor, as consumer confidence rose in 2013, the country's retailers were able to achieve value growth through strong loyalty programmes, innovative promotional strategies and a heavy focus on consumer profiling through data analytics.
Global Functional Foods and Beverages Market 2014-2018
TechNavio's analysts forecast the market will grow at a CAGR of 5.2% between 2013 and 2018. The report, published in June, looks at the growing demand for functional food products amid what it sees as an increasingly heath-conscious population worldwide.
Nestle SA : Consumer Packaged Goods – Company Profile, SWOT & Financial Report
This profile from Canadean looks at the opportunites the world's largest food manufacturer has to grow but also the competition it faces.
Packaged Food in Vietnam
This Euromonitor report covers the broader packaged food space in Vietnam, where, it notes, the market saw a rise in promotions in 2013 as the country's economy slowed. The report identifies the leading companies and brands and offers strategic analysis of key factors influencing the market – be they pricing issues, distribution challenges or new product development It also offers forecasts to 2018.