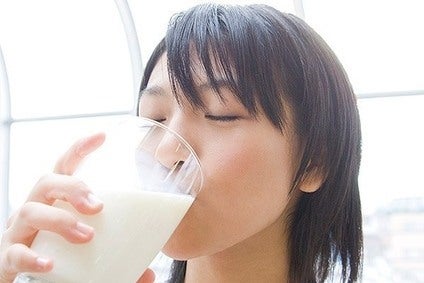 The Future of the Dairy Food Market in China to 2018
Canadean's analysis of what is a growing market and one into which multinational dairy processors are aggressively expanding, although they face some significant domestic competitors. The report covers six segments: butter and spreadable fats; cheese; cream; milk; puddings and desserts; and yogurt. Future forecasts allow marketers to understand the future pattern of market trends.
The Future of the Confectionery Market in Italy to 2018
Italy is a challenging market for confectionery and recently Sweden-based group Cloetta said it saw a "bumpy road" ahead for the market. This report presents detailed analysis on confectionery consumption trends in Italy, historic and forecast sales volumes and values at market and category level, plus brand share and distribution channel data. It includes research, modelling and analysis expertise in order to develop uniquely detailed market data.
Artificial Sweeteners
This report looks at products including aspartame, acesulfame potassium, saccharin and sucralose. It also provides separate comprehensive analytics on a regional basis, with forecasts for the sector for the period 2013 through 2020.
Halal Food Market in Europe 2014-2018
Infiniti Research has looked at the market for halal foods in Europe and sought to analyse how the sector will develop. An increase in the Muslim population in Europe is expected to underpin the growth of the market but there are certification issues, the analysts says. It focuses on three countries – Russia, France and the UK – with a fourth section looking at the rest of the continent.
Egypt Food and Drink Report Q2 2014
Despite the relative near-term weakness of its food and drink market on account of the wider political and economic situation, Egypt's core demographics continue to offer encouraging prospects for the world's major fast-moving consumer goods companies. Egypt is also arguably the cultural hub of the Arab world and doubles as an excellent gateway to the widernNorth African and sub-Saharan African regions. The analysts in this report believe no other country in the Arab world can match Egypt's long-term potential.
Russia – ISA Country Report
This report, published this month, contains detailed forecasts and analysis for Russia, including trade and investment analysis, economic forecasts, political risk assessments and demographic trend analysis. Each ISA country report contains detailed economic data and forecasts, analysis of trade and investment opportunities and coverage of the key political issues facing the country.
Global non-GMO Food Market 2014-2018
Genetic modification is purported to be a solution to feed the worl'd growing population. However, concerns over the safety of GMO food has led consumers in the US, Japan, Europe, Canada, and other nations to non-GMO products. The analysts in this report forecast the non-GMO food market will grow at a CAGR of 15.92 percent over the period 2013-2018. The report covers the market landscape and its growth prospects in the coming years. Also included is a discussion of the key vendors operating in this market.
Frozen Processed Food in the US
Many of the attributes formerly associated with frozen foods – freshness, quality, health – are now linked to fresh alternatives. Frozen foods have come to be associated with "junk food". People still want convenience, but they are also looking to cook from scratch. But major players are looking to change the way US consumers view the category.