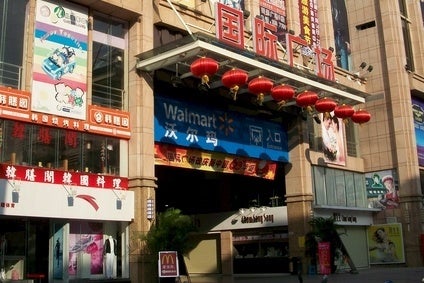 On Wednesday (6 August), just-food's research store is running a 12-hour sale, which will deliver savings of up to 50% on reports. The sale runs for 12 hours from 9am to 9pm BST.
This week's regular research round-up features reports on the challenges facing US meat packers, a breakdown of the world's largest confectioners and an overview of the top five emerging markets for food manufacturers.
Weight Watchers International, Inc. – Strategy and SWOT Report
A report looking at the US-based weight management business, which has had some challenging quarters with consumers showing more interest in health and wellness more generally. This analysis, published in June, examines the company's key business structure and operations, history and products, and provides summary analysis of its key revenue lines and strategy.
Global Database of the Top 1000 Chocolate and Confectionery Producers – Company Names, Financial Performance, Key Executives, and Contact Details
Use this database to find out who the major companies are operating in the global market, track and identify the competitive landscape, find and contact potential customers and partners easily or benchmark one company's performance to other players in the market.
Meat Packing: Industry caters to meaty tastes, but at a cost
Who are the big four meat packers in the US and what market shares do they command? How has the industry helped to change modern society? Are there any major threats to the industry? Is the industry too consolidated and is competition therefore threatened? This report answers these any other questions.
Food Retail: Top Five Emerging Markets Industry Guide
This profile looks at the grocery retail sectors in Brazil, Russia, India, China and South Africa. It also contains descriptions of the leading players including key financial metrics and analysis of competitive pressures within each market.
The Future of the Pasta & Noodles Market in Thailand to 2018
This report is the result of extensive market research. The report presents detailed analysis on pasta and noodles consumption trends in Thailand, historic and forecast pasta & noodles consumption volumes and values at market and category level, brand share and distribution channel data.
New Strategies for offering Convenience in Food – targeting new occasions, best practice and new solutions
A vast number of consumers feel increasingly time-scarce; while an aging population seeking lifestyle enablers is leading to huge demands for convenience food that need to be met. The change in consumer lifestyles, including skipping meals and increased eating on the go, means that retailers and manufacturers need to keep up to date with salient issues that are affecting consumer eating habits. The report identifies the key drivers of convenience food as well as available opportunities and solutions for meeting consumer demands.
Confectionery Market in the US 2014-2018
The analysts in this report forecast the confectionery market in the US will grow at a CAGR of 3.42% in terms of revenue and 1.51% in terms of volume over the period 2013-2018. The report focuses on the confectionery market landscape in the US and its growth prospects in the coming years. The report also includes a discussion of the key vendors operating in this market.
The Future of the Dairy Food Market in China to 2018
Canadean's analysis of what is a growing market and one into which multinational dairy processors are aggressively expanding, although they face some significant domestic competitors. The report covers six segments: butter and spreadable fats; cheese; cream; milk; puddings and desserts; and yogurt. Future forecasts allow marketers to understand the future pattern of market trends.