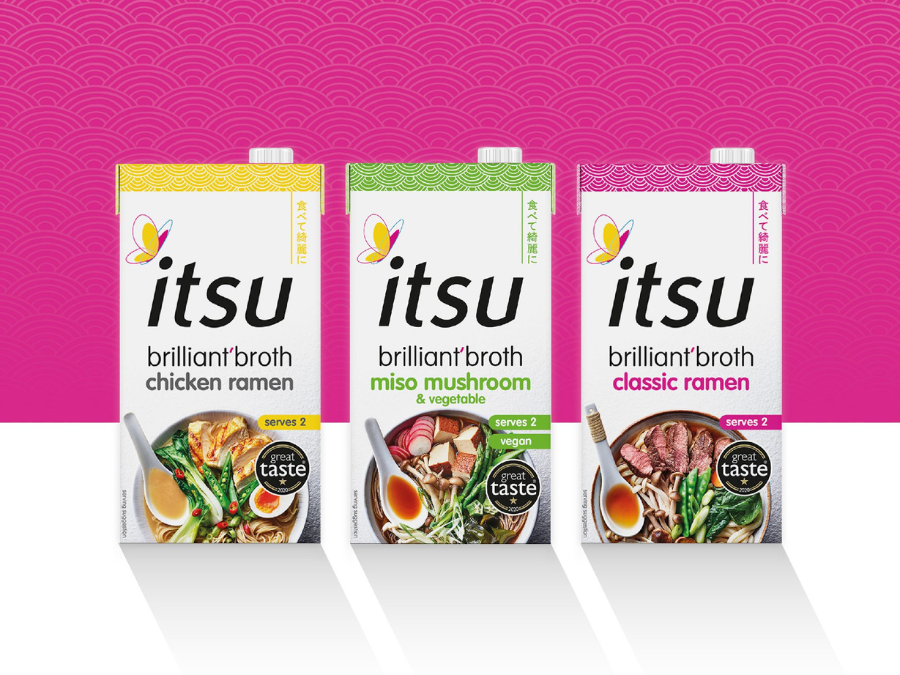 Former Sainsbury's CEO Justin King has joined UK group Itsu Grocery as non-executive chairman.
King, who led the UK retailer for a decade up to 2014, is taking the chair at Itsu Grocery as the Asian cuisine supplier targets achieving £100m in annual sales within two years.
Itsu Grocery was formed in 2015 when the then Metcalfe's Food Co. was split in two by founder Julian Metcalfe.
The company supplies products including gyoza, seaweed thins and broth to UK supermarkets. It presently generates annual sales of £60m.
Metcalfe said: "I am thrilled to have Justin join us as chairman. He is an inspirational leader and an incredible source of knowledge. Justin's extensive experience and strategic vision will be invaluable to our business and will help us achieve our ambitious growth plans across our ambient, chilled, and frozen ranges both in the UK and internationally."
Itsu and Itsu Grocery's annual turnover combined was £150m last year.
Itsu Grocery's biggest revenue stream is Gyoza & Bao buns. The company's grocery arm is present in the UK, The Netherlands, Spain, Denmark, Belgium, France, Finland, and Switzerland, and is planning to expand into Germany later this year(2023).
The enterprise has restaurants in the UK, France and Belgium.
Just Food asked Itsu about its manufacturing and supply chain, and a spokesperson said the company has a 10-person development team, and it outsources production.
"The Itsu [grocery] business model is built on strong, often exclusive, outsourced supplier relationships. This allows us to be agile and focus on innovation (our core strength), whilst working with manufacturing experts who can deliver the highest quality products. We source from around the world, very much depending on the product and where manufacturers of those products can be located. Once located we work closely with our supplier to tailor the product to our requirements (…). For example, our snacking seaweed range comes from South Korea(…)," commented the company.
King's career includes senior positions at Marks and Spencer, Asda, PepsiCo and Mars. His current roles include a non-executive director position at M&S.
In a statement, King, who has been an informal adviser to Itsu Grocery, said the company was "revolutionising the eat-at-home dining experience".
He added: "Together with a world-class team, years of building relationships with expert suppliers in Asia, I've decided to step up my commitment to the business to help it scale globally."
Itsu Grocery is adding products including sweet bao'buns to its product range this year. "There is also a significant pipeline for the chilled and ambient ranges," the company in a statement announcing King's appointment.