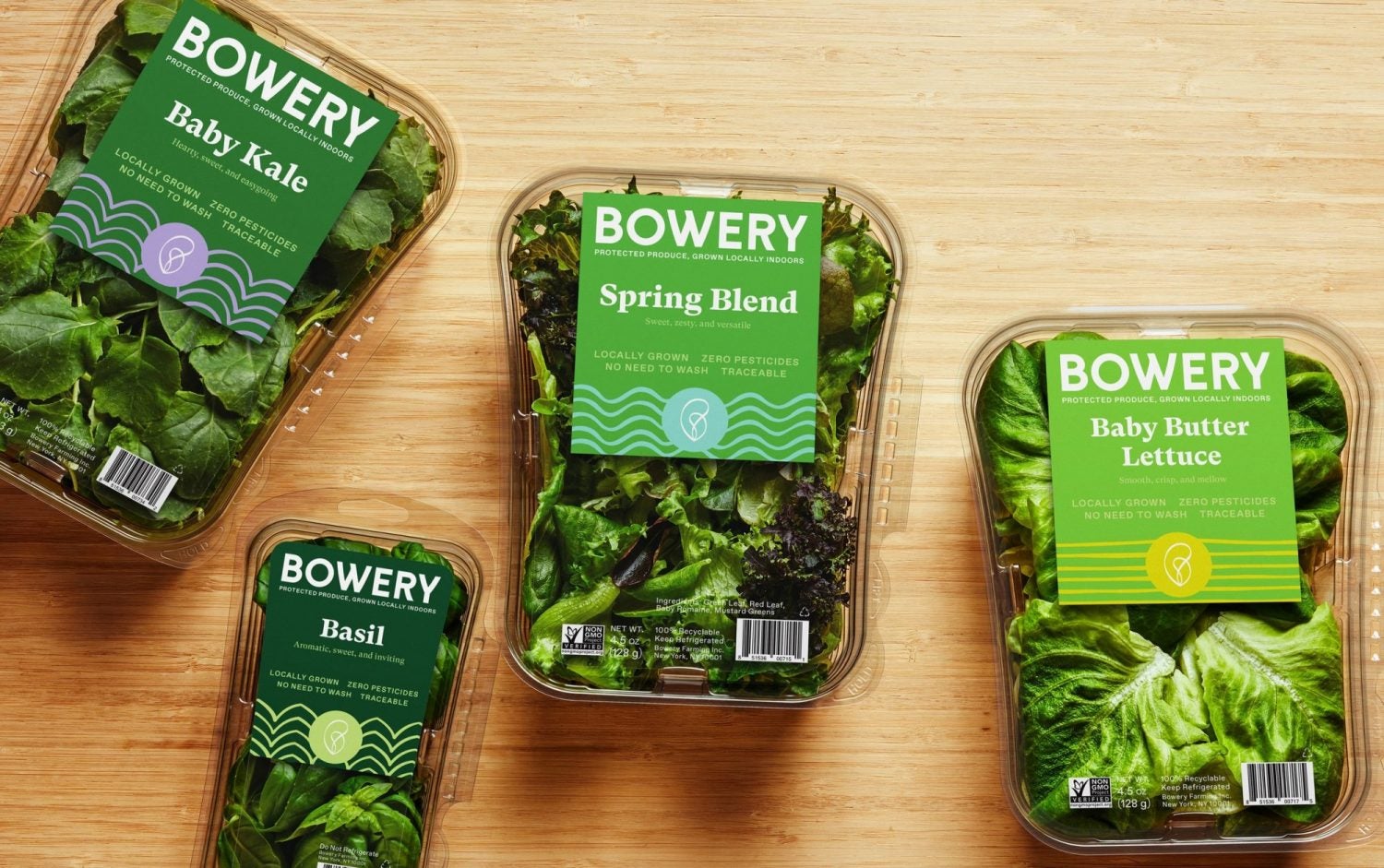 The round, which Bowery claims is the largest private round of fundraising to date for an indoor farming company, was led by investment firm Fidelity Management & Research Company.
Bowery said there was also "significant follow-on investment" from existing investors GV (formerly Google Ventures), General Catalyst, GGV Capital, Temasek and Groupe Artémis, as well as new participation from Amplo and Gaingels.
Well-known individual investors in the round, aside from Timberlake, include racing driver Lewis Hamilton and actress Natalie Portman.
The round takes total funds raised by Bowery to $472m and values the company at $2.3bn.
Bowery, the self-proclaimed largest vertical farming business in the country, said it plans to use its latest investment to continue the expansion of its network of "smart indoor farms across the US, further accelerate its technological leadership, support on-going research and innovation efforts and recruit top talent as it reinvents the fresh food supply chain".
The business already supplies 850 stores, including branches of Safeway, Walmart and Albertsons.
Irving Fain, CEO and founder of Bowery Farming, said: "At Bowery, we're reinventing a new supply chain that's simpler, safer, more sustainable and ultimately provides vibrantly flavourful produce unlike what's available today.
"This infusion of new capital from Fidelity, other new investors, and the additional support of our long-term investor partners is acknowledgement of the critical need for new solutions to our current agricultural system, and the enormous economic opportunity that comes with supporting our mission.
"This funding not only fuels our continued expansion but the on-going development of our proprietary technology, which sits at the core of our business and our ability to rapidly and efficiently scale towards an increasingly important opportunity in front of us."
That proprietary technology – The BoweryOS – integrates software, hardware, sensors, computer vision systems, AI and robotics to "orchestrate and automate" the company's indoor farming operations.
The company is currently transforming an industrial site in Bethlehem, Pennsylvania, into its "largest, most technologically advanced and sustainable farm yet".
Bowery, founded in 2015, said it is actively engaged in identifying new farm locations in the US and has an eye on global expansion.