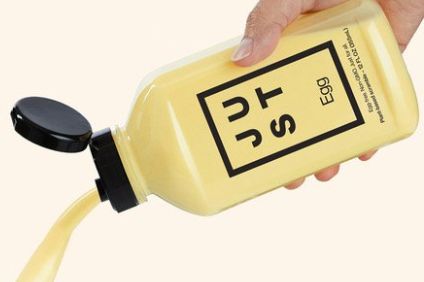 Just, the US-based alternative protein product business formerly known as Hampton Creek, is targeting European markets after tying up a deal with Italy's Eurovo Group.
The San Francisco company uses ingredients such as mung beans to replace eggs in its products, which include Just Mayo, Just Ranch and the recently launched Just Scramble.
The vegan firm has entered into an agreement in principle with Eurovo Group, a producer and distributor of packaged, pasteurised and dried eggs, with the ambition of bringing Just Scramble to consumers across Europe.
Just and Eurovo, which has large-scale operations in Italy, Spain, France, Poland and Romania, plan to produce and distribute the product together in Europe.
Just Scramble will be marketed and sold alongside Eurovo's conventional egg brands such as le Naturelle, Maia, Novissime,Nonna Anita, and will be available for chefs and the foodservice sector through Eurovo Service.
The product is being launched in the United States as Just Egg.
In January it was launched in Hong Kong and there are plans to expand it across Asia.
Just co-founder and CEO Josh Tetrick said: "When Eurovo's team visited Just to see our world-class R&D operation and when I travelled to Italy to tour their impressive egg production and egg processing facilities, there was a sense of mutual respect and admiration for innovation and science.
"Despite our differences in approach, together we can bring food that's better for consumers and better for the planet, to more people, faster."
Eurovo Group president Siro Lionello said: "Partnering with Just will allow Eurovo to include a non-animal product in our portfolio.
"Our alliance with Just fits into an innovation and sustainability strategy that began more than 20 years ago with Eurovo Group's investments in alternative farming of cage-free, free-range and organic eggs and egg products, as well as an antibiotic-free egg and egg products portfolio, that positioned us as an industry standard-bearer in response to animal welfare practices and demand patterns of our customers."