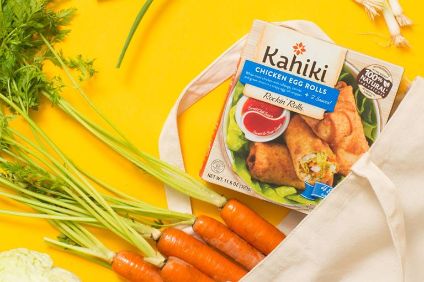 Kahiki Foods, a US supplier of Asian frozen foods, believes it can grow more rapidly under new owner CJ CheilJedang, the South Korea-based food manufacturer.
The deal, struck for an undisclosed sum, is expected to be finalised this month. It sees CJ CheilJedang acquire a business, which owns brands including StirFresh meals, from US conglomerate Abarta and the Tsao family.
"CJ CheilJedang has a very successful track record, particularly in the food industry in Asia, and they have ambitious plans for their food business in the US," Kahiki Foods CEO Martin Kelly, who will stay with the business, said. "With the additional support and resources that a global food company can provide, we think we can really accelerate the performance of our iconic brand in the growing and dynamic Asian frozen food category."
Abarta acquired a controlling interest in Kahiki from the Tsao family in 2007. Co-founder Alice Tsao said: "Our family's history with the company goes all the way back to 1978, and we have watched the company grow and change profoundly over the years. While we will no longer have a role in the company, we are excited about the future for all Kahikians, and look forward to hearing about Kahiki's success with new ownership."
Earlier this summer, CJ Cheiljedang was reported to have been eyeing US frozen-foods group Schwan's.
In June, Seoul-based CJ Cheiljedang responded to speculation it was targeting Schwan's by issuing a stock-exchange filing that read: "As part of efforts to strengthen competitiveness in [the] overseas food business, we are considering the acquisition of a US processed food company but nothing has been decided so far."