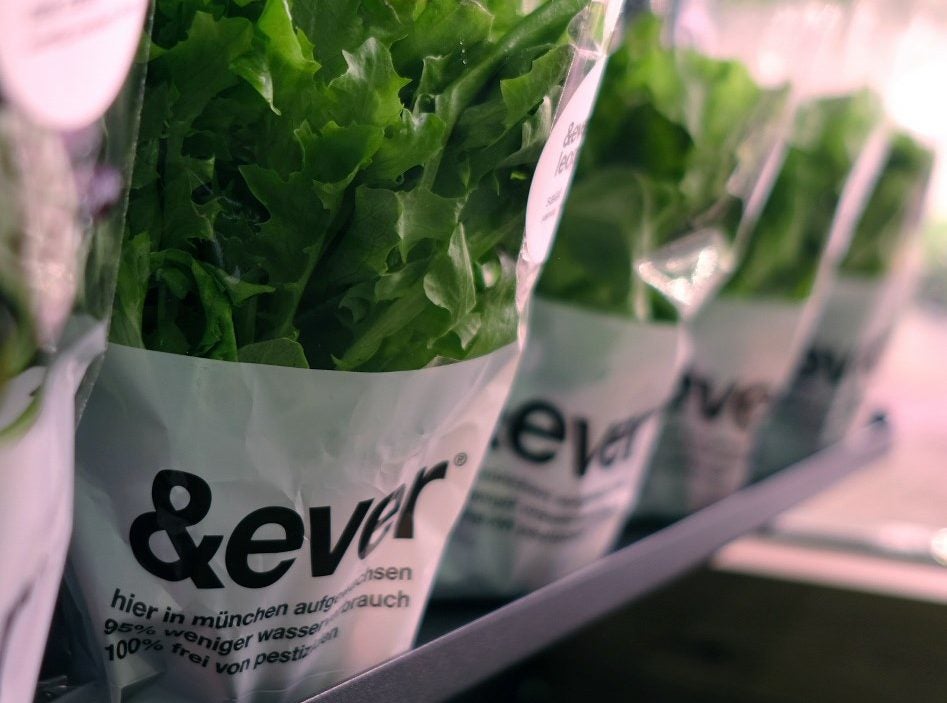 Kalera, a vertical-farm business headquartered in Orlando, Florida, is to buy &ever, another firm in the sector, located in Germany.
Under the terms of the deal Kalera, which is listed on the Oslo Stock Exchange in Norway, will pay for &ever with a combination of cash and shares.
Shareholders in &ever will receive EUR21.6m in cash and 27.8m Kalera shares at a subscription price of NOK36.68. The deal gives &ever an enterprise value of EUR130m (US$152.5m).
Kalera's shareholders will own 87% of the combined company, with &ever investors holding the remaining 13%. &ever will be renamed Kalera GmbH.
Based in Hamburg, &ever cultivates leafy greens and herbs in a controlled-indoor environment such as spinach, kale, endive (a vegetable belonging to the Cichorium family), arugula, watercress, cilantro and bok choy.
Founded in 2015, the company uses its trademark dryponics technology – where the roots are retained right up to the point of consumption to maintain freshness – and also its own so-called bestponics system, where nutrients and water inputs are controlled according to the plant's needs.
The company has operations in the Middle East and Asia, as well as two farms in Munich. It is ramping up a new vertical farm in Kuwait, and another is under construction in Singapore due to be operational in the first quarter of next year. As well as its own farms, &ever has its growing systems in-store at retailers.
Its CEO Dr. Henner Schwarz, who will act as managing director for the combined business in EMEA and Asia, said in a statement: "From the beginning, our vision has been to offer communities worldwide hyperlocal high-quality salads and herbs year-round. Together with Kalera, we have now come a big step closer to this goal."
Daniel Malechuk, the current chief executive of the US business, will serve as the CEO of Kalera GmbH. He added: "The merger is an important milestone for the global future of vertical farming. We are very much looking forward to the next steps with &ever as a new, stronger Kalera."
The transaction is expected to be completed by the end of September and marks Kalera's first international expansion.
Kalera itself cultivates hydroponic leafy greens and herbs such as a variety of lettuce, mustard leaf, red sorrel, pea shoots, cilantro and basil sold into select Publix stores in Orlando and a selection of restaurants. It operates farms in Hawaii, Atlanta, Houston, Denver, Seattle, Columbus and Honolulu.
"With Kalera's farms in North America and &ever's operations in Asia, the Middle East and Europe, we will jointly revolutionise the global vegetable production industry and further expand our market leadership in vertical farming," Malechuk said.