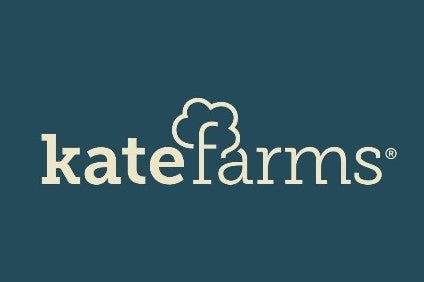 Kate Farms, a US business engaged in plant-based food applications for people with medical conditions, has raised US$51m in a round of funding.
The Series B financing was led by US-headquartered investment bank Goldman Sachs, with participation from Kaiser Permanente Ventures, a venture-capital fund in California focused on healthcare innovation, along with existing "individual" investors.
Kate Farms, located in Santa Barbara, California, produces organic and plant-based "clinically-proven formulas for tube feeding to help nourish those with chronic illnesses". It also makes nutrition shakes "consumed orally for people with shorter term or milder conditions that don't require tube feeding".
Its products are gluten-free, both vegan and kosher, and USDA Organic-certified, and "accessible in more than 95% of US hospitals".
Brett Matthews, an entrepreneur who invested in Kate Farms in 2015 before becoming its chairman and CEO, said in a statement: "Kate Farms' mission has always been to make nutrition the foundation of health so that people can live their best lives. We know first-hand that plant-based nutrition can reverse disease and prevent illness and are excited to be working alongside some of the leading hospitals, doctors and dietitians to provide a higher standard of nutrition for people with medical conditions.
"Now, with the addition of our new blue-chip investors, we will continue to accelerate our efforts to lead the plant-based revolution in healthcare to help the hundreds of millions of people who can benefit."
Kate Farms' formulas and shakes are free of all allergens and are made of "easily digested organic pea protein, prebiotic soluble fibre from organic agave inulin, and a clinically effective phytonutrient blend that provides antioxidants".
Allison Berardo, a vice president in Goldman Sachs' growth equity platform, GS Growth, will be joining the board at Kate Farms.
She said: "We are excited to be backing the Kate Farms team as they continue to pave the way for plant-based nutrition in healthcare. Kate Farms' differentiated product, strong community support from both patients and providers, and widespread distribution, make them a true category leader within the overall liquid nutrition industry."