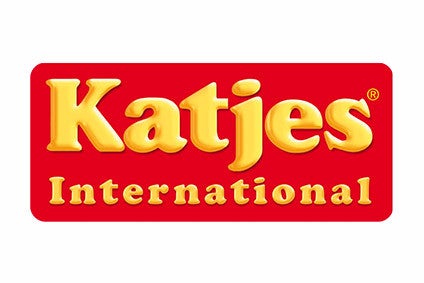 German confectionery firm Katjes International has booked a 9.3% increase in first-half sales, with its performance boosted by becoming the sole shareholder earlier this year of Dutch liquorice firm Festivaldi.
Katjes said sales for the first half of this year amounted to a total of EUR102.7m (US$115.5m), compared to EUR94m in the same period last year.
The company said EBITDA for the first half of this year was EUR3.1m, buoyed by the "expanded brand business and improved profitability", including "increasing revenue" from the cough drops brand Wick.
Managing partner Tobias Bachmüller said Katjes had continued to increase profitability against a background of rising commodity prices, although the company did not release detailed financials.
Bachmüller said the company was confident it would meet overall expectations for the year, underpinned by "the traditionally stronger second half of the year".
Katjes already held a 50% stake in Festivaldi when it said in January it had bought the remaining shares.
At the end of 2014, Katjes acquired local confectionery peer Piasten, which manufactures brands including Big Ben, Doulten and Warner Hudson, distributes Cadbury Wunderbar and Cadbury Curlywurly products in Germany and exports confectionery to over 50 countries.
Katjes had been linked to Mondelez International assets in France. Lutti, the company's French arm, reportedly expressed interest in assets Mondelez has been rumoured to be ready to sell. However, Mondelez struck a deal to sell the assets to French investment company Eurazeo. The transaction is expected to be go through next spring.