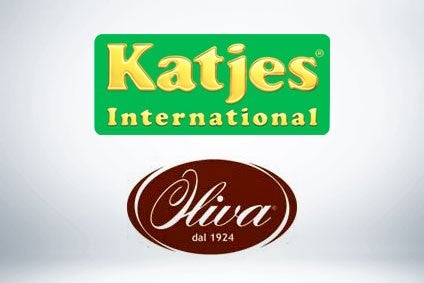 Germany-based confectioner Katjes International has acquired a majority stake in Dulcioliva, a maker of truffles and pralines in Italy.
Katjes International struck a deal to buy 75% of Dulcioliva through its own Italian subsidiary, Sperlari. The rest of the shares will be held by Luigi Oliva, who, prior to the transaction, was the largest single shareholder in Dulcioliva and is a grandson of the company's founder.
In a statement, Katjes International said Dulcioliva has "extensive manufacturing experience of chocolate specialties such as gianduotti, truffles and other pralines".
Dulcioliva has one production site located in Borgo San Dalmazzo in the Cuneo region in north-western Italy. Sperlari has four production facilities, in addition to an administrative office in Milan.
Annual net sales at Dulcioliva stand at around EUR10m and the company is "profitable", Katjes International told just-food, without providing specific figures on profits. "The majority of sales is through its own label/brand with one third going into export," the new owner added.
Tobias Bachmüller, Katjes International's managing director, said: "With this transaction, we are further expanding our strong market position in Italy. We expect synergies from the combination of the iconic confectionery brand Sperlari and the chocolate competence of Dulcioliva in the home market of Italy as well as in export [markets].
just-food has asked Katjes International for further comment.
Katjes International is one of three sister companies that form the Katjes Group, alongside Germany-centred confectioner Katjes Fassin and Katjesgreenfood, a fund that invests in up-and-coming companies.
Sperlari is one of Katjes International's five subsidiaries, with three others in Germany and one in the Netherlands. Katjes International also has a 50% stake in UK confectioner Candy Kittens, as well as owning around 23% of French sweets business Carambar & Co.
In 2020, Katjes International generated sales of EUR218.1m (US$263.3m), up 4.1% on a year earlier. The company booked an EBITDA of EUR24.7m, which it said compared to EUR17.1m in 2019.