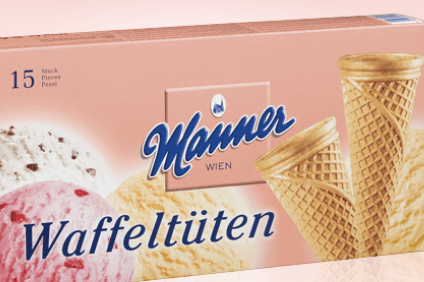 Germany-based confectionery company Katjes International has snapped up a 5.7% stake in Austrian wafer maker Josef Manner from Polish confectionery firm Wawel.
Founded in 1890, Josef Manner is Austria's largest confectionery company, Katjes International said. Josef Manner is publicly-listed, with the Manner family holding a majority shareholding in the business.
"Manner is strong not only in Austria, but also internationally, with quality products and serves as an example and inspiration for sustainable brand management. It's, therefore, a great pleasure and honour to have a share in the company," Katjes International managing director Tobias Bachmüller said.
Josef Manner generated an annual net turnover of EUR199.5m (US$223m) in 2016, up from EUR193.4m a year earlier. Some 42% of the company's sales are generated in Austria, with a further 56% in the EU and the remainder further afield. Josef Manner's EBIT stood at EUR1.4m last year, down from EUR4.1m in 2015.
Earlier this month, Katjes International, an arm of Germany's Katjes Group, reported sales of EUR224.5m for 2016, up 6.9% on a year earlier. Its operating profit rose 12.7% to EUR12.4m.