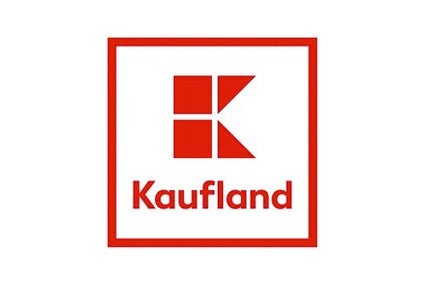 German supermarket chain Kaufland plans to cease stocking several Unilever products from next year as a long-running pricing spat with the consumer goods giant escalates.
The case between the retailer and Anglo-Dutch firm dates back to at least May, and in September culminated in Kaufland removing 480 products from its shelves after failing to reach an agreement over what it deemed to be unacceptable price increases. While the supermarket ditched Unilever brands in Germany at the time, it also took the step of halting orders for its stores in the Czech Republic, Slovakia, Croatia, Poland, Romania and Bulgaria.
But the dispute has now spilled over to encroach into the terms and conditions between the two parties, with Kaufland arguing Unilever is seeking to benefit from the price increases to its own advantage, and at the expense of the retailer.
"As of 31 December, Kaufland has completed decades of business relations with Unilever in Germany," the supermarket chain said in a statement. "[The] reasons for this are drastic price increases as well as unilateral changes to the terms and conditions of Unilever. As one of the world's leading branded goods manufacturers, Unilever seeks, from Kaufland's point of view, to use its outstanding market position to influence the retailer and further optimise its own revenues."
Unilever, meanwhile, declined to comment. A spokesperson for the company would only say that "we consider the relation with our trade partners confidential".
Kaufland in Germany will remove the Unilever brands Knorr, Ben & Jerry's, Magnum, Mondamin, Pfanni, Bertolli, Unox, Lipton, Langnese, Coral, Viss, Domestos, Dove, Rexona, Duschdas, Signal and Ax from its shelves by the end of the month.
However, the retailer said selected ice cream products from Magnum, Cremissimo and Viennetta "are still available".
As was the case in September, Kaufland said its branches in the Czech Republic, Slovakia, Croatia, Poland, Romania and Bulgaria "no longer have several Unilever brands on offer".
Still, Kaufland, which is part of the Schwarz retail group that owns the discount retail chain Lidl, reiterated comments made earlier in the year it has other suppliers and alternative products on offer that can fill the gap left by Unilever.
"Since the dispute with Unilever has been going on since May, Kaufland was able to adjust to the situation," the supermarket stated. "Due to the large selection of up to 60,000 articles, many brands and own brands are available to customers as alternatives. An analysis of the market data has also revealed that Unilever products are highly interchangeable and that customers have already adjusted to it."
Meanwhile, Kaufland said the "drastic" price increases sought by Unilever would have damaged the retailer and pushed up prices beyond what it said were market rates.
Ultimately, Kaufland said it had failed to reach a compromise with Unilever, despite concerted attempts to resolve the dispute.
"Kaufland regrets this decision and that despite all efforts no agreement could be reached with Unilever. The dealer is interested in a fair cooperation with Unilever and has shown many solutions in the past few months. These were rejected by Unilever."