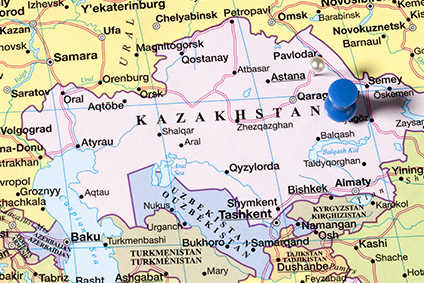 Kazakhstan is committed to improving the safety of its dairy industry to bring standards in line with those of the so-called Eurasian Economic Union (EAEU).
The project has been launched in Nur-Sultan, the capital of the landlocked country sandwiched between Russia and China. It aims to ensure the "transparent and comprehensive monitoring of animal health and raw milk quality testing as part of the national monitoring system".
A statement from the Food and Agriculture Organisation of the United Nations (FAO), which is supporting the project along with the European Bank for Reconstruction and Development (EBRD), said: It is part of a larger initiative to develop an inclusive dairy industry in Kazakhstan. The development of the livestock sector is supported by the government of Kazakhstan with a national programme aimed at fostering the country's dairy industry growth and overcoming remaining bottlenecks."
Milk safety in Kazakhstan tends to fall short of EAEU standards in a local industry that is still nascent, with most of the fresh milk coming from small family farms. So yields are low compared to neighbouring countries, according to the statement. It produces about 4 million tonnes of "marketable milk" a year.
The EBRD and FAO will work to help Kazakhstan's livestock industry to bring food safety and standards in line with those of the EAEU, European Union and China "in order to create export opportunities for Kazakh producers".
EBRD has invested EUR8.2bn (US$9bn) through 262 projects in Kazakhstan. The FAO Liaison and Partnership Bureau is implementing eight national and regional projects valued at $3.1m.
"FAO's project pipeline in Kazakhstan includes 17 projects with approved funding totalling $12.2m" which will go toward food safety in the country and the region, the statement read.