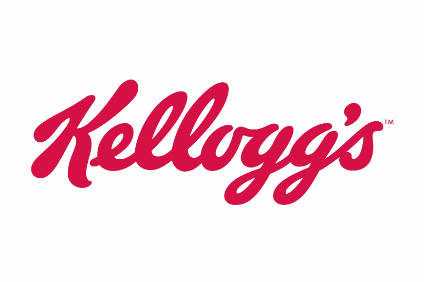 Kellogg has announced the launch of a raft of "nutritious" products in North America, drawing on "innovations" in its cereals range, as well as new snacks and gourmet frozen food options.
The company said each new item was created "to specifically meet the diverse needs of today's grocery shopper".
The new products include Special K Nourish granola, Kellogg's Cinnamon Frosted Flakes and Pop-Tarts "coffee-inspired toaster pastries". Kellogg's Cinnamon Frosted Flakes also debuts in the line-up, which the company said is "in response to requests from Frosted Flakes fans".
New snacks include Cheez-it Duoz bacon and cheddar crackers and Town House Crackers and Hummus in "a portable, single-serving snack option" – a product combining pita or flatbread crackers and a serving of hummus.
Paul Norman, president of Kellogg's operations in North America, said: "We know that people are looking for a variety of things when they choose food for themselves and for their families. They want food that is fun and exciting, wholesome and nutritious, convenient and, of course, delicious. We are passionate about delivering products that meet a wide range of needs."
Kellogg said many of the new food products "are made with flavour and colours from natural sources, including new Kellogg's Disney Princess cereal and snacks including Special K Nourish Bites and Nutri-Grain Bakery Delights crumb cakes". "Also, the entire line-up of Eggo frozen breakfast products will now be made with flavours and colours from natural sources."
The company said the new line-up will be "widely available" across the US this month.