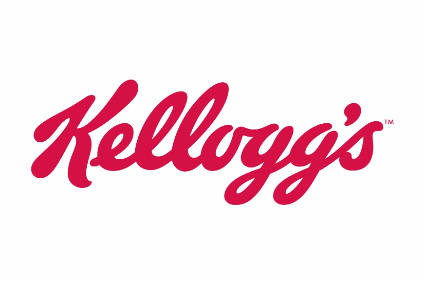 Cereal-to-snack group Kellogg has announced plans to change the delivery model for its US snacks business to cut costs, "reduce complexity" and drive growth.
Kellogg, which is set to release its fourth-quarter results today (9 February), said yesterday it will start to exit its direct store delivery (DSD) network in the second quarter of 2017, transitioning the DSD-distributed portion of the snacks business to the warehouse model already used by Pringles and the rest of its North American business.
The transition will be completed in the fourth quarter of the year and will involve transfers of inventory to retailers' warehouses and the closure of the company's distribution centres.
The company said the new model "will be transformational… reducing complexity and cost structure while driving growth and profitability for the company and its retail partners". After a transition period, Kellogg expects the move to "accelerate top-line growth over time" and bring its US snacks' operating profit margin in-line with that of its wider operations in North America.
Kellogg chairman and CEO John Bryant said: "While this is the right move for the future of the company, it was a difficult decision because of the impact on affected employees. We are doing everything we can to help our employees manage through this transition."
However, Bryant said: "We have to change the way we reach and communicate with consumers. Because our customers' and our own warehouse distribution systems have become more efficient and effective, we can now redeploy resources previously tied to DSD and direct them to the kinds of brand investments that drive greater demand with today's consumers – ultimately growing our business and our retailers' businesses."
Kellogg said warehouse distribution is already utilised by 75% of the company's US sales, including the Pringles, frozen foods and morning foods businesses.
Paul Norman, president of Kellogg's North American arm, said: "By utilising one service platform, we can better leverage the first-class warehouse systems that we and our retailers have to unlock significant opportunities for joint value creation, be they in service, cost efficiencies, or scale benefits."
The distribution model change is part of a four-year efficiency drive dubbed Project K, which Kellogg launched in 2013 to save up to US$475m annually by 2018 through job cuts and production optimisation.
Last month, Kellogg said it planned to cut 250 jobs at its operations in North America, the majority of which would be at its headquarters in Battle Creek.