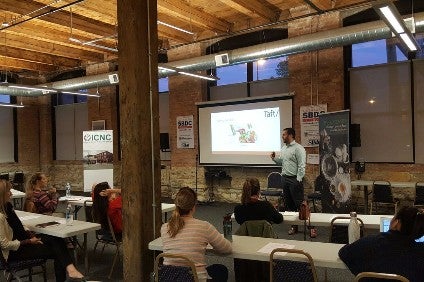 Kellogg and Conagra Brands are backing The Hatchery, an incubator of food businesses in Chicago, which is moving to a new facility in the US city.
The food giants are providing support to the non-profit, which has started building a site in the west of Chicago. The facility is expected to provide production space for around 75 businesses when it opens in November next year.
Kellogg described its backing for The Hatchery as "a mutually beneficial endeavour", although it refused to be drawn on whether it would look to invest in any of the companies set to use the new site.
In a statement provided to just-food, the Special K-to-Pringles maker said: "We will learn from them, as they learn from us, all while helping to facilitate business growth and development in a community that many of our own employees call home.

"Kellogg is providing some financial support for the building of the physical space, but also will share the time and talent of some of our experts who will visit the incubator and provide education and insights to its tenants, where possible.

"Like all big companies, Kellogg is constantly innovating as our consumers evolve. We will share our expertise and best practices with these local food industry innovators and entrepreneurs and in turn, we will learn from them and gain inspiration from their willingness to challenge convention."
Conagra, the home of brands from Hunt's ketchup to Bigs seed snacks, did say it could end up acquiring stakes in the companies that use the space.
"It's possible. Conagra Brands will look at the companies coming out of the Hatchery just as we do with other potential M&A candidates. Additionally, we will invest in businesses within The Hatchery by providing workshops, mentoring sessions and opportunities to share information between our employees and the entrepreneurs," a Conagra spokesperson said. "Conagra Brands is excited to drive food innovation in Chicago and beyond, and developing deeper connections with local entrepreneurs through The Hatchery is a key component of our success."