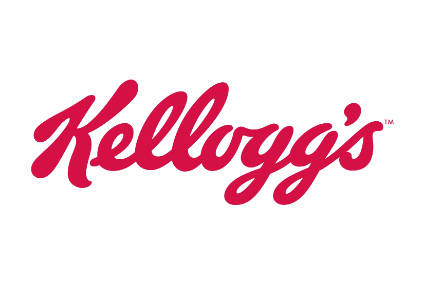 Food giant Kellogg has expressed disappointment and surprise after an advert for its Coco Pops Granola product was banned from children's TV in the UK.
The UK's Advertising Standards Authority (ASA) made the ruling after the product was advertised during the children's cartoon Mr Bean on 3 January and in response to a complaint from the Obesity Health Alliance.
Adverts for products that are high in fat, salt or sugar (HFSS), advertised in programmes commissioned for, principally directed at or likely to appeal to audiences below the age of 16, are banned but Coco Pops Granola is not an HFSS product.
However, the ASA ruled that the advert was promoting the Coco Pops brand which had variants which fall into the HFSS category at the time the ad was broadcast.
In response Kellogg said it took the Advertising Code seriously and had strict internal policies and processes in place to ensure the HFSS products in their range were not advertised to children.
It said the ad made clear and consistent references to the product, both visually and in the dialogue between characters and in the voice-over and that it did not contain any reference to the Coco Pops brand in isolation or to any other product in the range.
Kellogg added that the packaging, which was shown at the end of the ad, was different to that of other Coco Pops products and therefore the product was clearly differentiated from other products in the Coco Pops range.
It said it considered there would not be any confusion that the ad was for the granola product alone.
However, the ASA upheld the complaint
It said in its ruling: "We considered that many adults and children were likely to very strongly associate the Coco Pops brand and Coco the Monkey primarily with Coco Pops original cereal.
"At the time the ad was seen by the complainant Coco Pops original cereal was an HFSS product and the Coco Pops range was a mainly HFSS product range. We considered it was therefore incumbent on Kellogg's to take careful steps to ensure that, if ads for non-HFSS products in the range were directed at children, they did not have the effect of promoting Coco Pops original cereal or other HFSS products in the range through the use of branding.
"Taken as a whole, we considered that the Coco Pops branding was significantly more prominent than the references to the granola product, and that therefore the focus of the ad was on the Coco Pops branding rather than specifically on the granola product."
Kellogg's said in response to the ban: "We are disappointed with this decision as we ensured throughout the advert that we were only promoting the Coco Pops Granola product, a cereal that can be advertised in children's airtime.
"It's particularly surprising when a ruling from the television regulator Ofcom published on Monday [6 August] confirmed that an advert for the same product was not in breach of the advertising code."