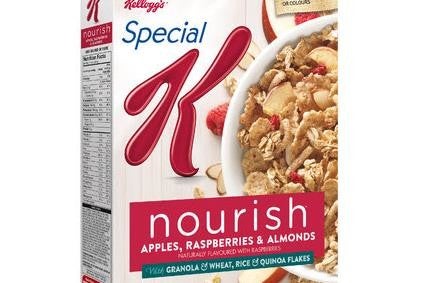 US food manufacturer Kellogg is expanding its sustainable packaging commitments.
The owner of Special K cereals said it will now aim to make its packaging 100% recyclable, reusable and fully-compostable by 2025, building on its existing goal to ensure all timber-based packaging is either recycled or certified as sustainably-sourced by the end of the decade.
Chairman and chief executive Steve Cahillane said: "Nurturing our planet is a foundational value of Kellogg. It's imperative we are part of a solution that ensures a healthy and sustainable planet for all people around the world."
In a statement today (25 October), Kellogg said it has "already made steps toward greening its own facilities" having announced in April a transition to compostable and paper foodservice products in all of its plants and offices around the world by the end of the year. To that end, the company aims to remove all single-use foam and plastic serviceware, plastic straws and plastic water bottles.
The company said it has been working with suppliers on new packaging designs in order to limit waste. In Europe, Kellogg said it has launched a project to move its cereal pouches to a recycle-ready material by late 2019, which will remove an estimated 480 tonnes of non-recyclable packaging from its supply chain each year.
just-food analysis from May 2018: Plastic pledges – reason to be positive or time to panic?