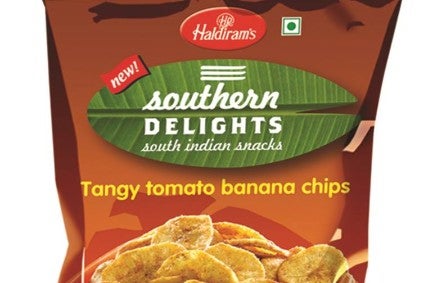 US food manufacturer Kellogg is reportedly seeking to branch out into the ethnic snacks market in India with a partnership with local manufacturer Haldiram's.
Kellogg is "evaluating a mega alliance" with Haldiram's, India's The Economic Times reported, quoting what it called multiple sources. The world's largest cereal maker is said to be "in talks" with the domestic sweets and snacks manufacturer to "pump in funds" to the manufacturer's businesses in New Delhi and Nagpur
The Economic Times also said the deal will purportedly be limited to Haldiram's packaged products business and will not have any relation to the manufacturer's restaurant operations.
Approached by just-food to comment on the report, a Kellogg spokesperson said "we don't comment on rumours or speculation regarding potential acquisitions or joint ventures", citing company policy.
Kellogg has reportedly been present in India for around two decades. When the company rolled out its breakfast snacking product Chocos Fills in 2017, the managing director of Kellogg's business in India, Mohit Anand, described the launch "as an opportunity to go beyond the breakfast cereal category and strengthen our snacking portfolio".