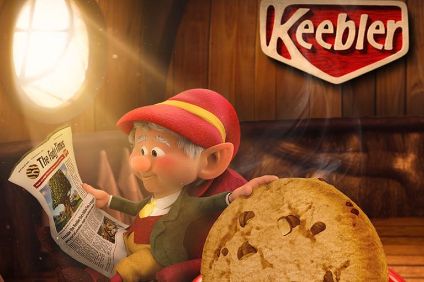 Kellogg is weighing up the possible sale of a clutch of snacks assets in North America as part of moves to "align resources around the biggest opportunities for growth".
The US food giant said yesterday (12 November) it was "exploring the sale of its cookies and fruit snacks businesses", a move it said would "enable the company to bring a sharper focus to its core businesses".
The possible sale is one of two "significant changes" Kellogg plans to make to its business in North America. The other is to reorganise its business in the region.
In a bid to "reduce complexity" and "increase responsiveness", Kellogg is consolidating its US Morning Foods, Snacks and Frozen Foods business units into a "single, categories-focused organisation".
The company plans to combine its the sales teams for its morning foods, snacks, frozen and retail channels into one.
Elsewhere, Kellogg plans to build a "consolidated" supply chain for its North America business and invest in "new e-commerce and integrated business planning capabilities".
The snacks assets up for sale include the Keebler, Famous Amos and Stretch Island brands.
"We need to make strategic choices about our business and these brands have had difficulty competing for resources and investments within our portfolio," Kellogg chairman and CEO Steve Cahillane said. "Yet, we wholeheartedly believe these iconic and beloved brands can thrive in the portfolio of another organization that can focus on driving growth in these particular categories."